May 10, 2023
New Leases list and view page
Leases tab on Tenant profile has been redesigned. Now it displays the list of all leases and each lease has a separate preview page, that will help to navigate through leases easier.
Learn more
---
September 14, 2021
Ability to post rent invoice weekly
There is a new option in the move in process, which allows landlord to schedule invoice on weekly basis. That means, tenants on their turn can set up auto-pay with weekly frequency, if it was previously selected by their landlord when creating a lease.
Learn more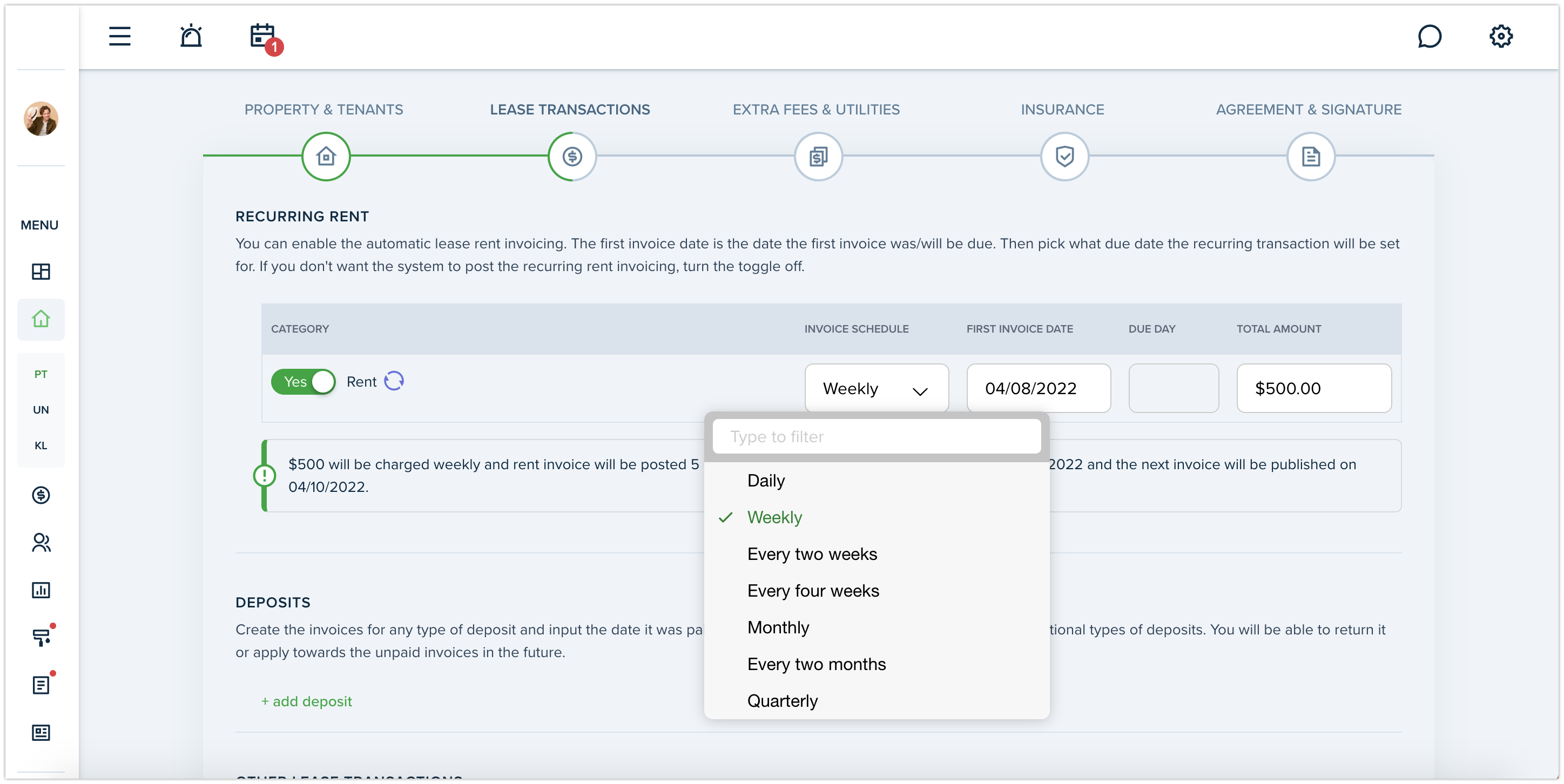 ---
June 14, 2021
Default signatures on Text editor
Just switch the toggle for "Default Signatures" on and it will automatically assign signatures/date signed elements at the bottom of the agreement to all the tenants you are about to move in. Check it out!
Learn more
---