How do I view a lease?
To view a tenant's lease, navigate to the "Contacts" page on your dashboard's left-side menu. The list of "Moved In" tenants should be displayed in the drop-down display menu. Locate the desired tenant and select "View leases" from the three-dot menu on the tenant card. You can view all leases in which a specific tenant is/was included. To view more information about a specific lease, click "View":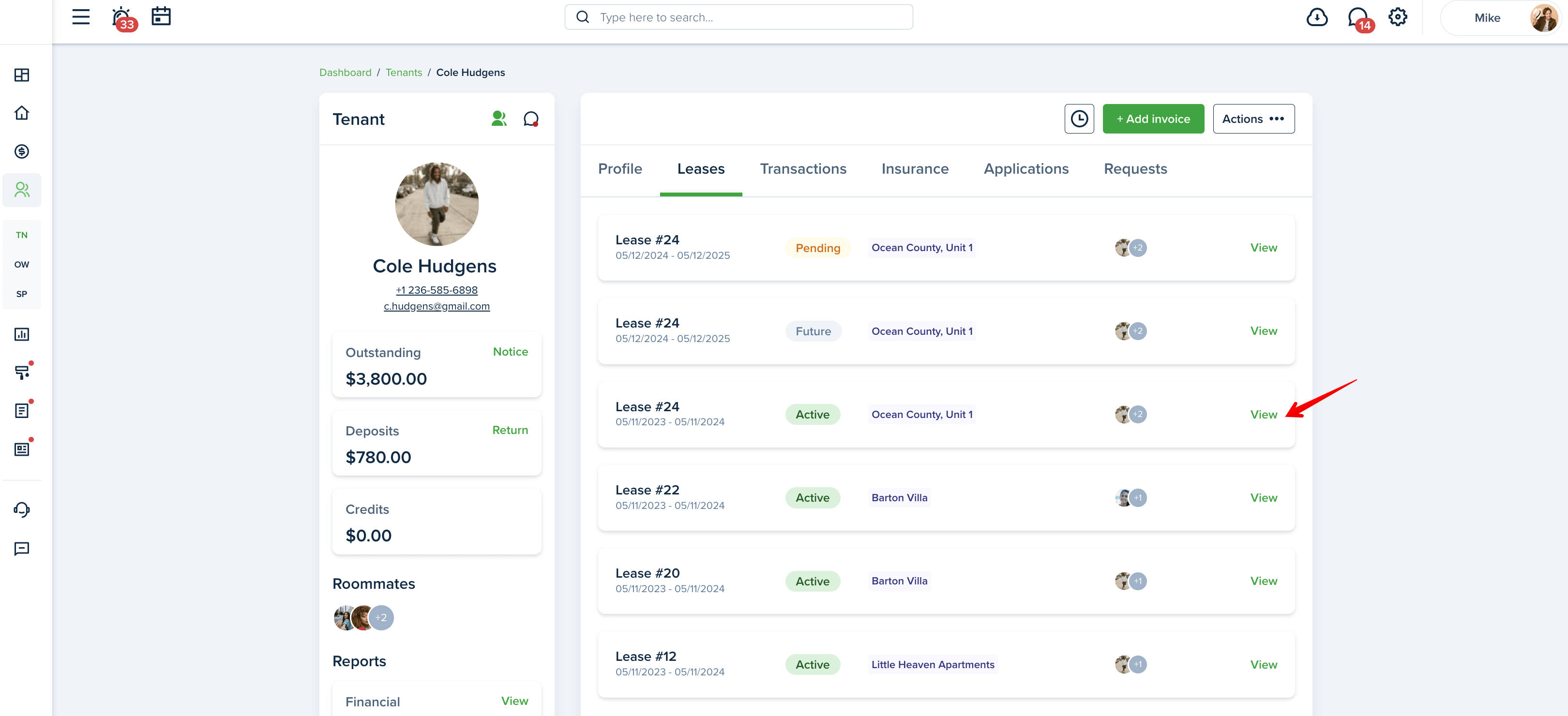 You will be able to see general lease details, which include lease duration, type, property, etc.
The Tenant Information section lists the tenants who have been added to the lease. You can easily track it here if tenants have not provided insurance or signed the lease. If the lease has not yet been shared, you can do so by clicking the "Share lease" button:
If there were any lease renewals, the link to the previous lease will appear in the Details section:
In the Dependents section, you may check the list of dependents added to the lease and their information:
From the Recurring Transaction section, it is possible to check the current recurring transactions or add new ones.
The Deposits section allows you to see all the lease-related deposit invoices, view the details, apply them or return to the tenant.
The Utilities section displays the list of utilities the Landlord/ Property Manager and Tenant are responsible for paying and maintaining.
In the Extra Fees section, you will see which late and/or management fees are enabled for that particular lease.
You can view and download lease agreements in the Attachments section, as well as upload any additional files to share with the tenant (Shared attachments) or to make visible only to you (Private attachments).
Last updated:
May 11, 2023