How can I collect leads?
The leads can be added due to the actions made on the landlord's/property manager's end, as well as on a prospective tenant's side.

A new lead will be added to your Leads page if a tenant:
requests a tour
sends a question
contacts you via the contact form on your listing website.
Note please that a "Contact Us" option on the listing website is visible for tenants if the Landlord/Property Manager has advanced settings for their Listing Website.
For more information please check the link below:
How do I activate and edit content on my landlord website?
The tenant can press "Apply online" on a particular listing. A lead will be created after the rental application is submitted.
The following link might be useful:
How does the potential tenant apply to a property?

The leads will be added also if a landlord/property manager:
Add it by themselves manually. As a landlord, you can add only tenants, as a property manager you can add tenants and property owners.
To do so, press the + Add Lead button on the Leads page from your left-hand menu.
Fill in a full name, email and/or phone number, lead category (if you are a property manager), and type. Create a new lead.


2. A lead contact will be created once you send an invitation to apply online from the "Applications" page.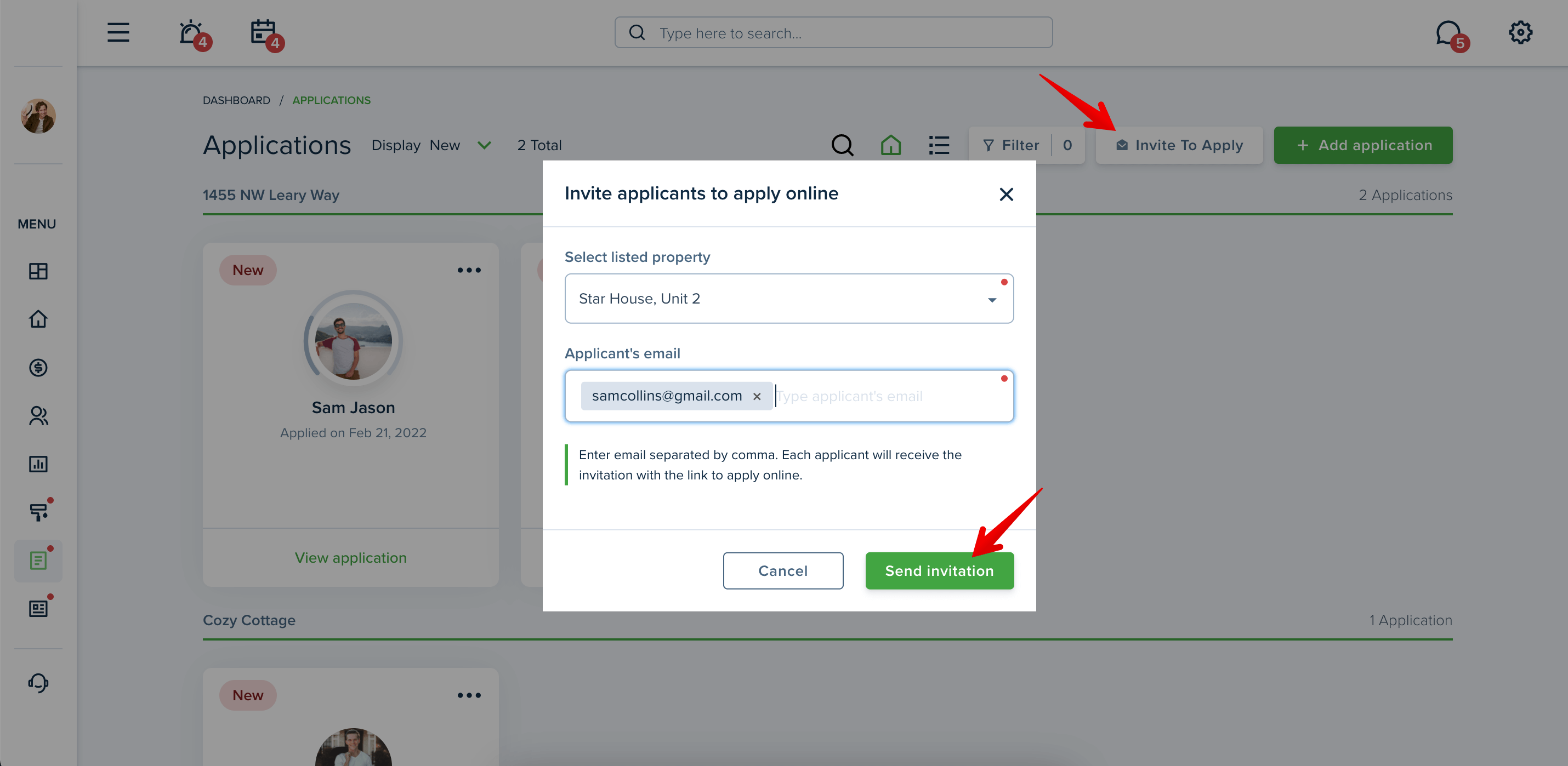 3. Lead will be created after you have sent an invitation to apply from the Premium Leads.
Learn more here:
What is Premium Leads?
Last updated:
May 4, 2023