How do I use autofill elements?
Document autofill elements pre-fill information from the lease when you create a document so that you don't have to type it in each time you send a lease to sign. To use the autofill elements, you need to create a template in your Document Templates first.
You can add a new document that meets your requirements by pressing the "+ Create New Template" button. Then, select the "Copy&paste" or "Upload PDF" option. The Copy&Paste allows you to manually enter a lease template. The Upload PDF permits you to upload a PDF file of a lease agreement.
Click on "get started":
Please note!
The Upload PDF option is available starting from the Growth subscription plan. It is currently available for the Tenant Agreement type only.
Next, enter the template title and choose the needed document type: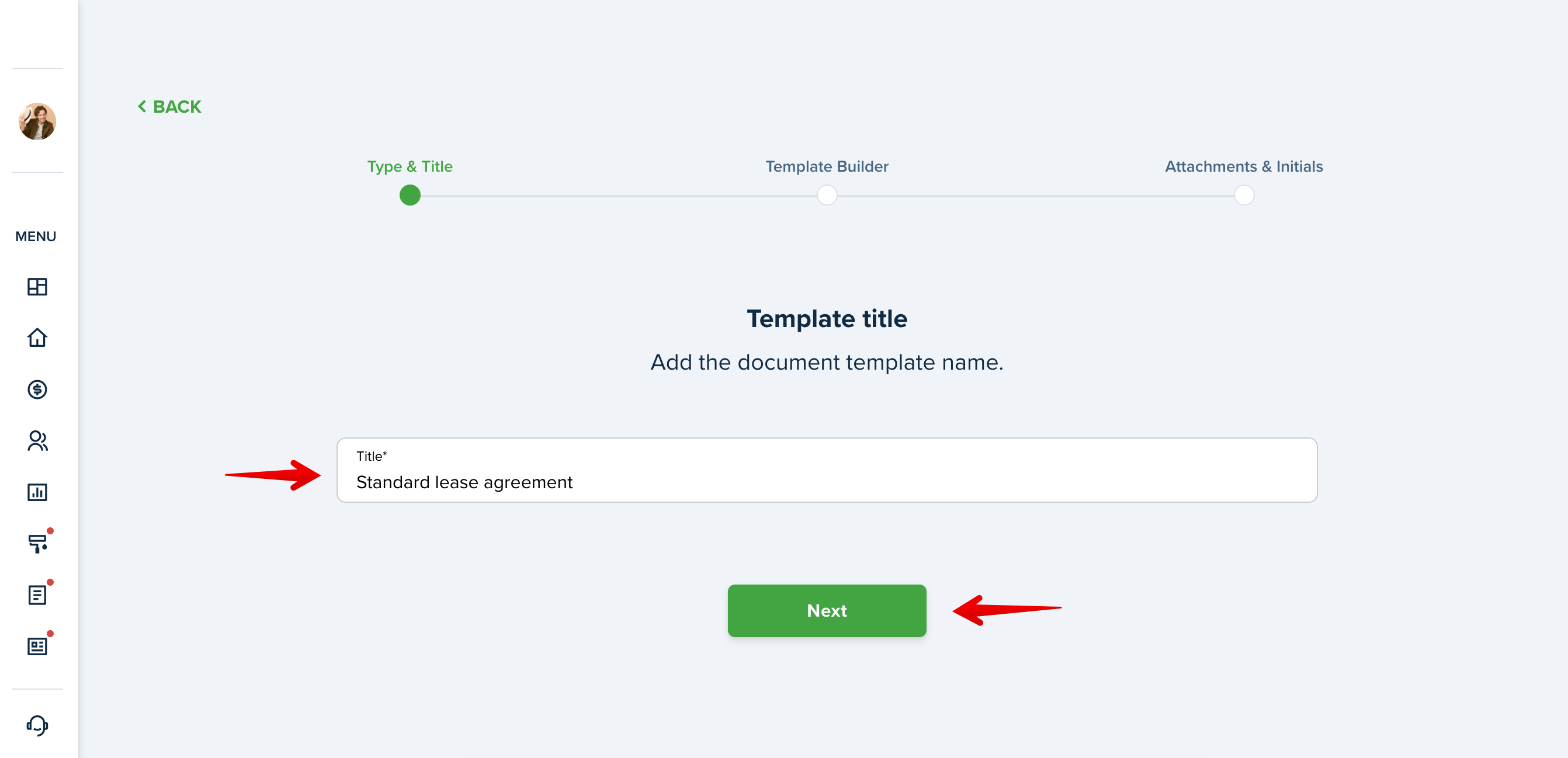 You can also select ready-to-use documents available in your account from the Landlord Forms tab.
Please note! This tab is available only for users from the United States.
The links below might help:
Each document type has a set amount of autofill elements that can be used. Add the agreement verbiage and simply drag and drop or double click the auto-fill elements to place them into the template. The information will be auto-populated every time you select this template during the move-in process. You can then check the verbiage and correct the information if necessary before sending for an electronic signature:
Additionally, you can search for the needed autofill element by typing its name in the search bar:
Once you've checked the agreement verbiage and everything is good to go, click "Continue" at the bottom of the page to complete the procedure and submit the document template.
During the move-in process, you can select the templates you have just created through two options: Copy & Paste and Upload PDF and the information will be auto-populated. In this step, you can additionally drag needed auto-fill elements where the information will be automatically auto-populated. If the information doesn't exist for the auto-fill elements, "No Information" is shown:
Last updated:
Feb. 24, 2023