How do I add a maintenance reminder?
The Maintenance Reminders feature allows users to create recurring maintenance requests.
To add a maintenance reminder, go to "Maintenance" from the left side menu, select the "Reminders" tab, and click on "+ Add Reminder" in the top right corner of the screen:
Select the desired property from the drop-down menu.
Using the icons below, select category, sub-category, issue, or sub-issue.
If you cannot find the desired category, sub-category, etc., try "Smart Search." Click on the appropriate icon and start typing in the search field. The system will offer you available options.
Please note!
If your desired category doesn't exist, you can contact our support team to suggest a category.
In the "General Information" section you will need to provide information about:
the Priority of the reminder: low, normal, high, critical.
the Schedule: weekly, two weeks, monthly, quarterly, semiannually, annually.
You can add a reminder description or any important information in the "Details" section.
Press "Create" to save the reminder information.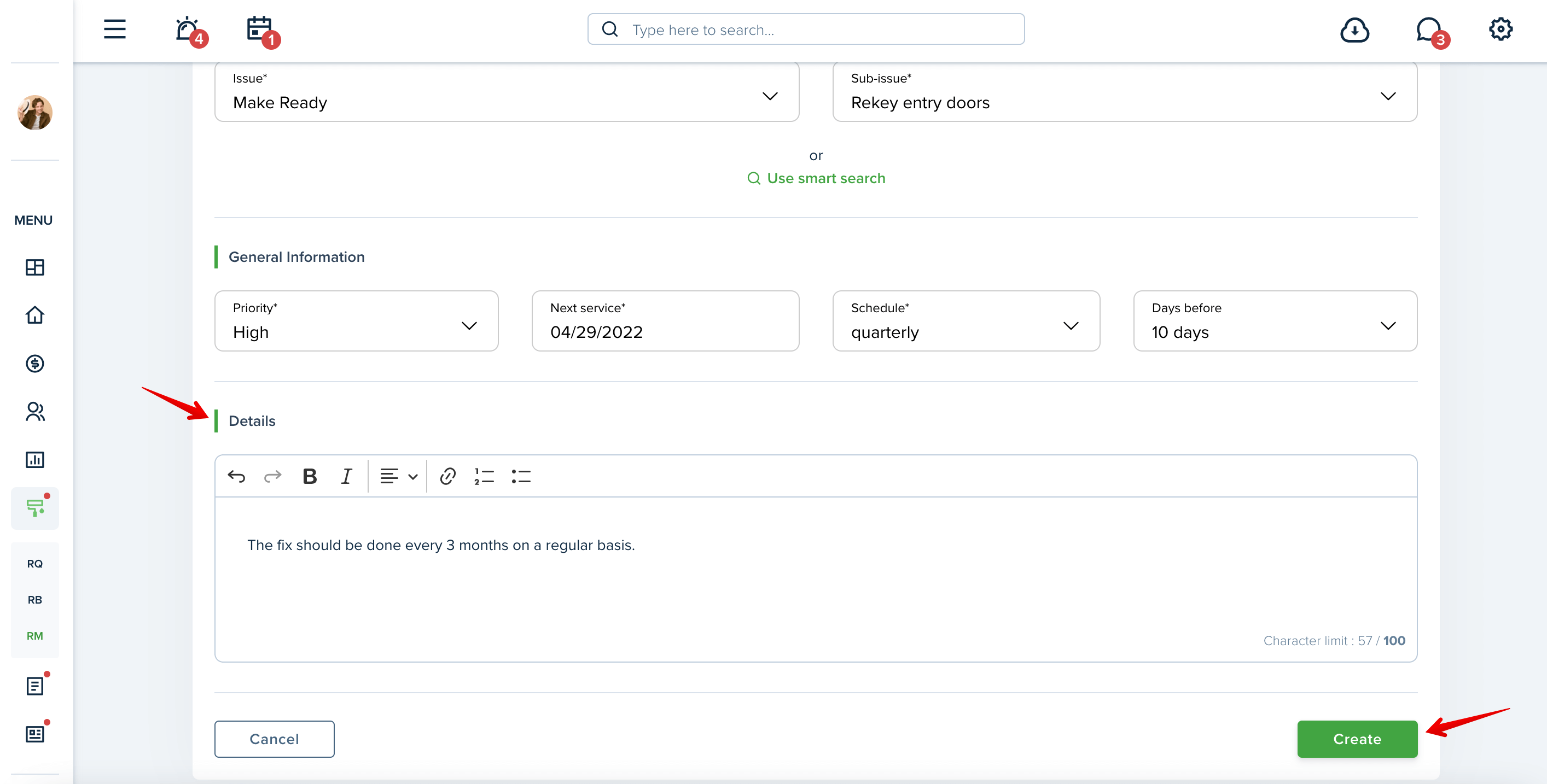 On the "Reminders" page you can view all your maintenance reminders as well as sort them by Active or Ended status.
Use "Filters" to find maintenance reminders faster.
Reminders can be filtered by:
Property & Units
Priority
Schedule
Category/sub-category
You may "Edit" or "Delete" the reminder, if needed. For that, use the appropriate icons next to the reminder.
You can also create a service reminder while adding equipment to the property. Just activate the Service Reminder toggle.
Last updated:
Apr. 8, 2022