How do I add equipment?
The Equipment tool helps you to keep track of the equipment you add to a unit or property. You can add 100 pieces of equipment on the Starter plan, 500 pieces of equipment on the Growth plan, and an unlimited number of equipment items on the Business plan.
In order to add equipment, go to the "Properties" page from the left-side menu. Switch to the "Equipment" tab and press the "+Add Equipment" button.


Fill in the fields with the needed information, such as Category, Sub-Category, Equipment brand, Price, Property, etc., and press the "Create" button to complete the process.


Once the equipment is added, you may view the entered information and edit it at any time. You may also assign it to the property if you haven't done it while creating the equipment. For this, simply click on the "Assign" button, and you will see a pop-up where you can choose the property and unit.


In addition, you may schedule a check-up for this equipment, so that the recurring maintenance request will be posted with the selected frequency. This will also be added to your calendar, and when the scheduled date arrives, the maintenance request will be posted automatically.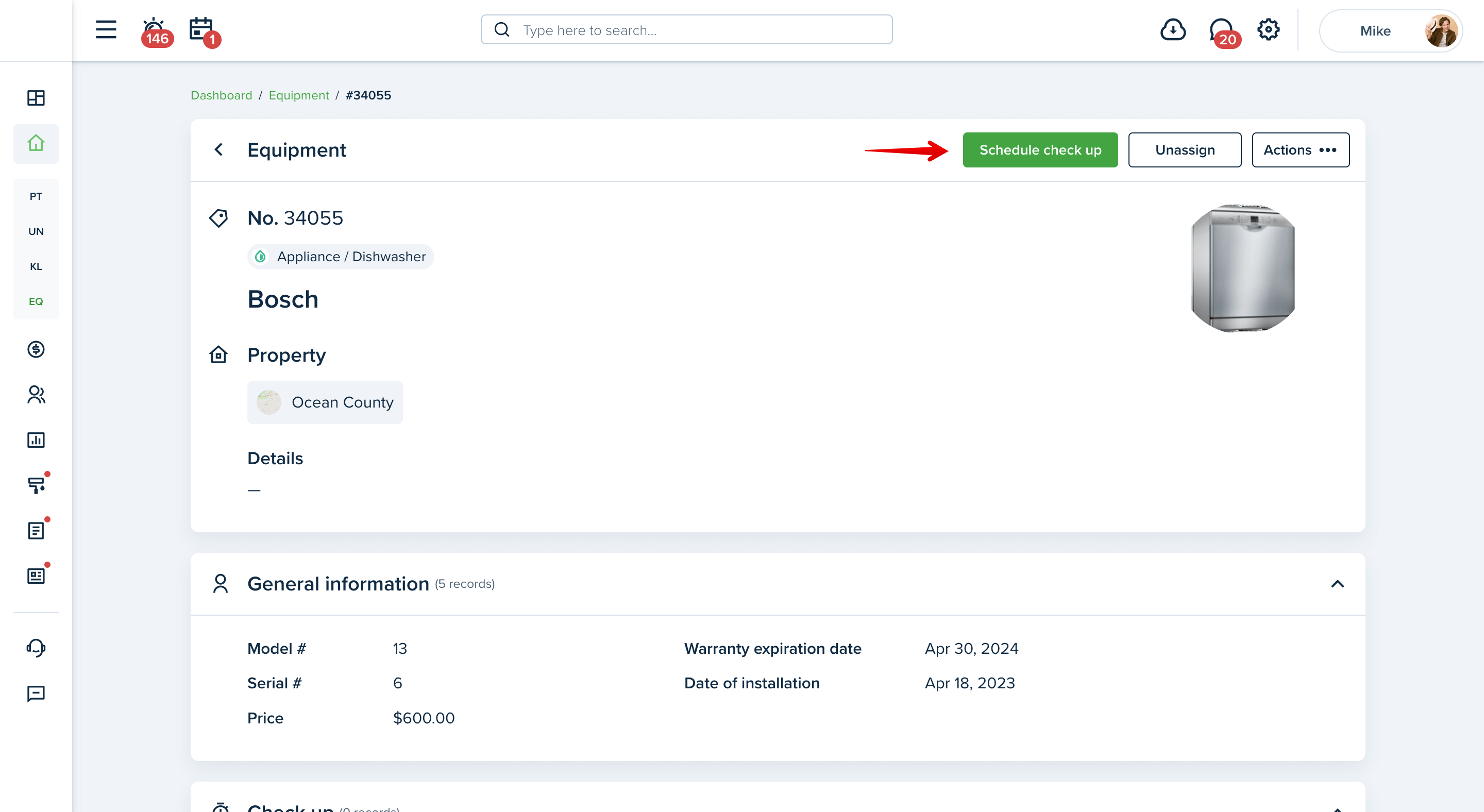 This might be helpful:
How do I schedule recurring check-ups to my equipment?
Last updated:
May 4, 2023