How do I automatically calculate a service fee to owner?
In order to calculate a service fee to your owner, go to "Properties" on the left side menu of your dashboard. Press the "View" button on the property. Switch to the Owners tab:


Click on the "Edit" option to be able to enable the service fee to your owner. Scroll down to the Service Fee section and enable the "Per-request service fee" toggle button. You can choose between a "Flat amount" or "Percent" fee and indicate the desired "amount $" or "%" that will be calculated out of all expenses that are linked to the specific Maintenance Request. Press the "Update" button to save the changes: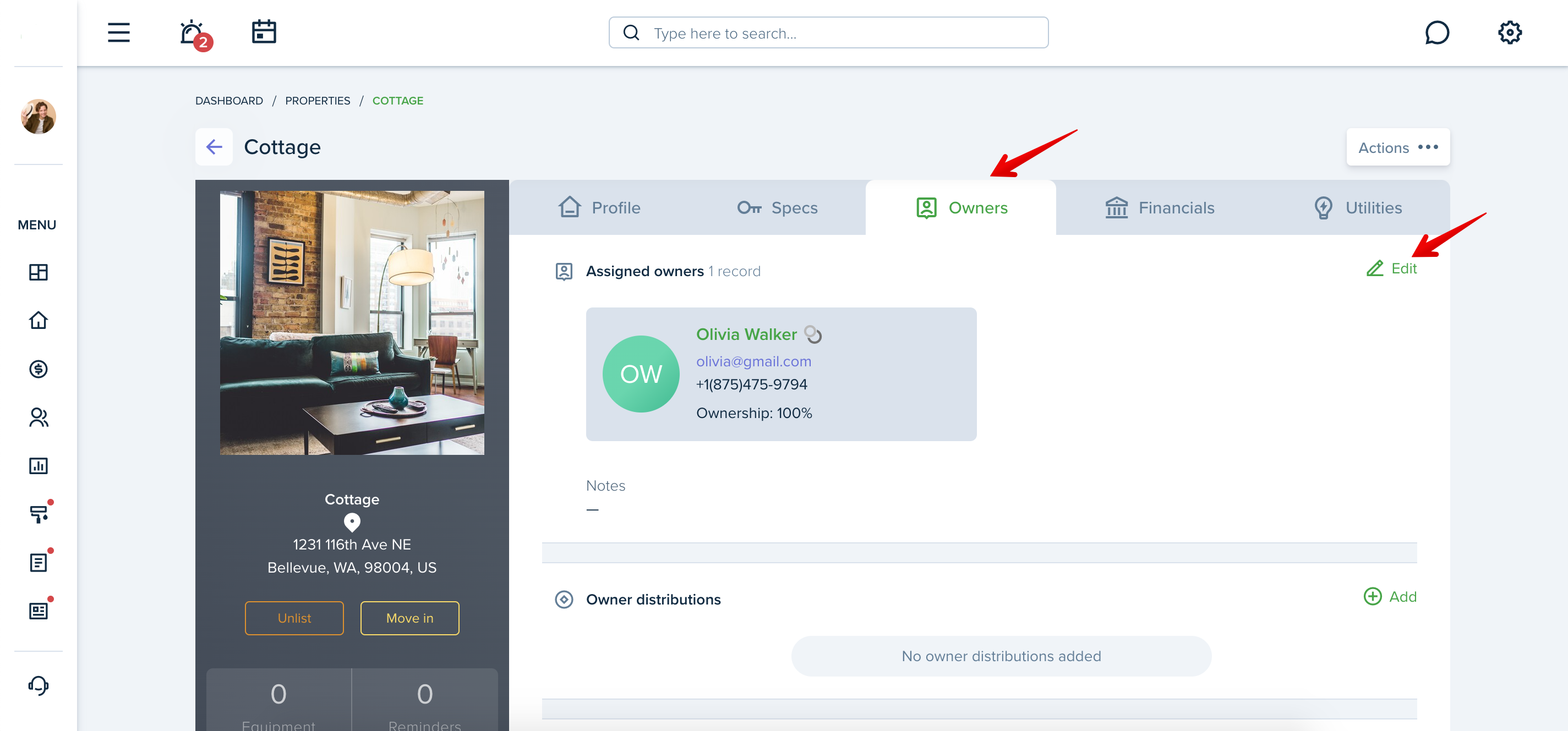 Please note!
In order to create a service fee invoice to owner, you must add the owner to your contacts, connect with them, and assign them a property.
This might be helpful:
Can I connect owners to properties if I am a property manager?
Once you set up the Property Service Fee global settings, every time the request moves to the "Resolved" status, the additional fee button with the calculated amount will appear on the request preview in the accounting section of the request.




Click on the "Add Transaction" button, select the Service Fee option and a Management Fee/Service Fee invoice linked to this Maintenance Request will be posted under this Maintenance Request as well as in the "Accounting" menu. You will also see the new Service Fee icon displayed on the request card on the list of all requests. This will help you to determine what resolved requests were not invoiced.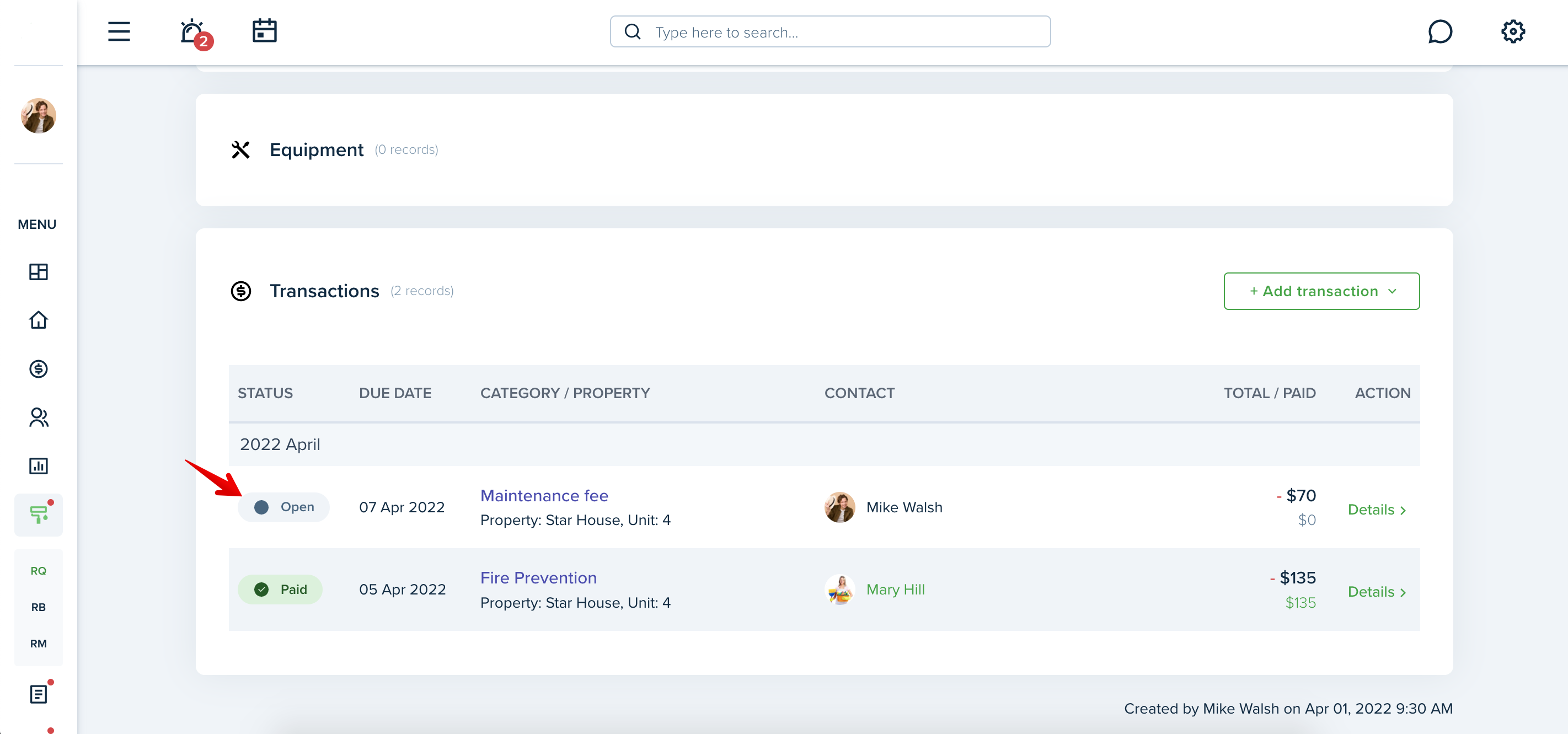 Last updated:
Apr. 7, 2022