How do I set up automatic Renewal Fee invoicing?
A Renewal Fee is a one-time fee charged by the PM when a Tenant renews their lease. You can specify the Renewal Fee for each specific property you are managing.
Please note!
The option to set up the Renewal Fee is available in Property Management Mode only. The Property Manager must be connected to the Owners and have assigned properties to them.
In order to set up the Renewal Fee option, go to "Properties" in the left side menu of your dashboard and press the "View" button on the needed property. Switch to the Owners tab and click on "Add":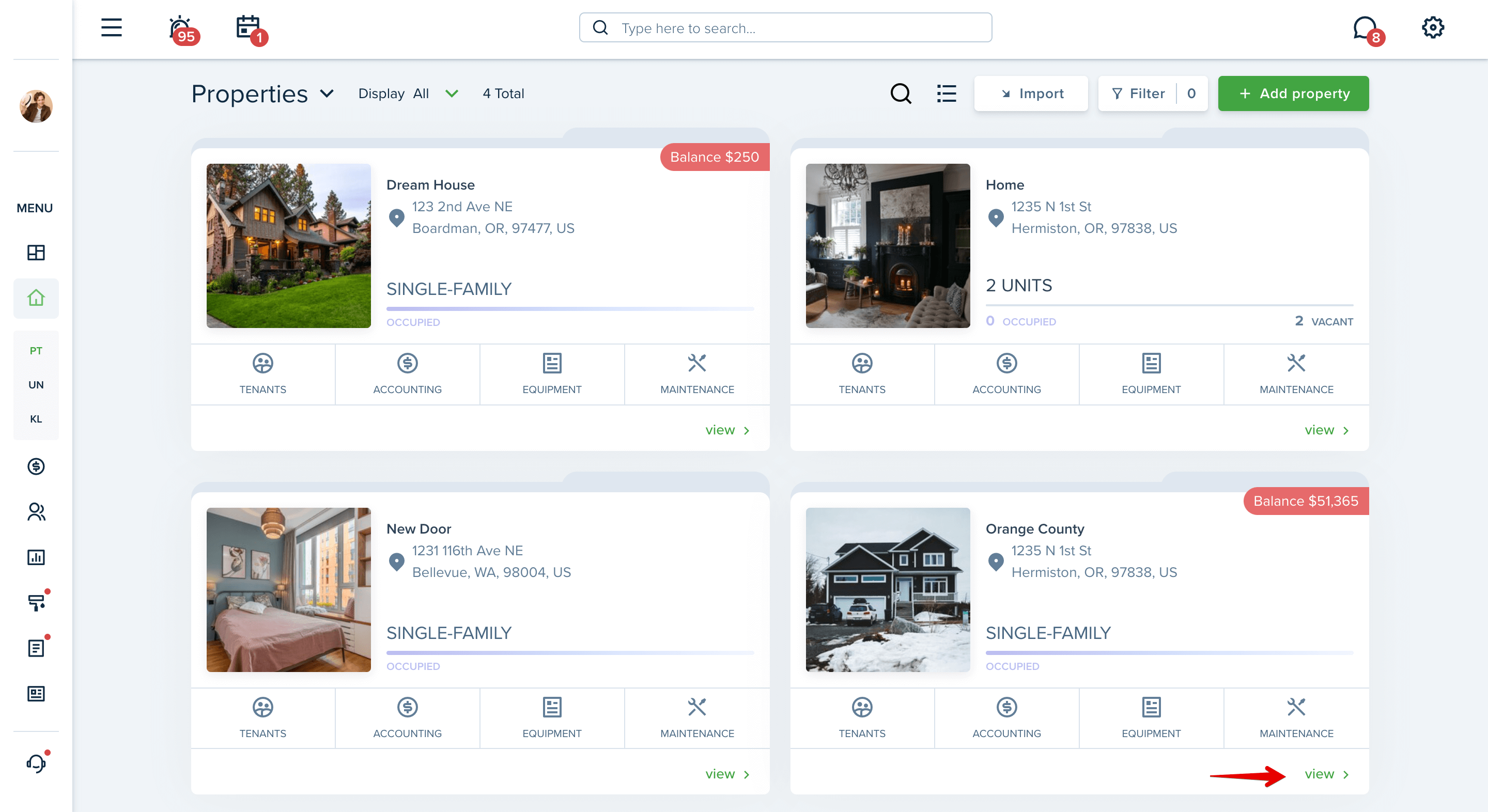 Enable the "One-Time Renewal Fee" toggle button if you want the system to automatically create a lease renewal fee transaction every time you go through the lease renewal process. You can select between "Flat Amount" or "Percent" types of fees. Press update to complete the process.
Next time you click "Renew the Lease", the system will check the Property Renew Fee Settings and will add the Management Fee → Renewal Fee to the list of invoices that must be posted after the new lease is created. Then the renewal fee will be visible in the Accounting menu:
These links might be helpful:
How do I switch my account mode from Landlord to Property Manager?
Can I connect owners to properties if I am a property manager?
Last updated:
Mar. 31, 2022