How do I delete a lease?
In order to delete a lease, first, go to "Contacts" on the left side menu of your dashboard and click "View profile" for the desired tenant: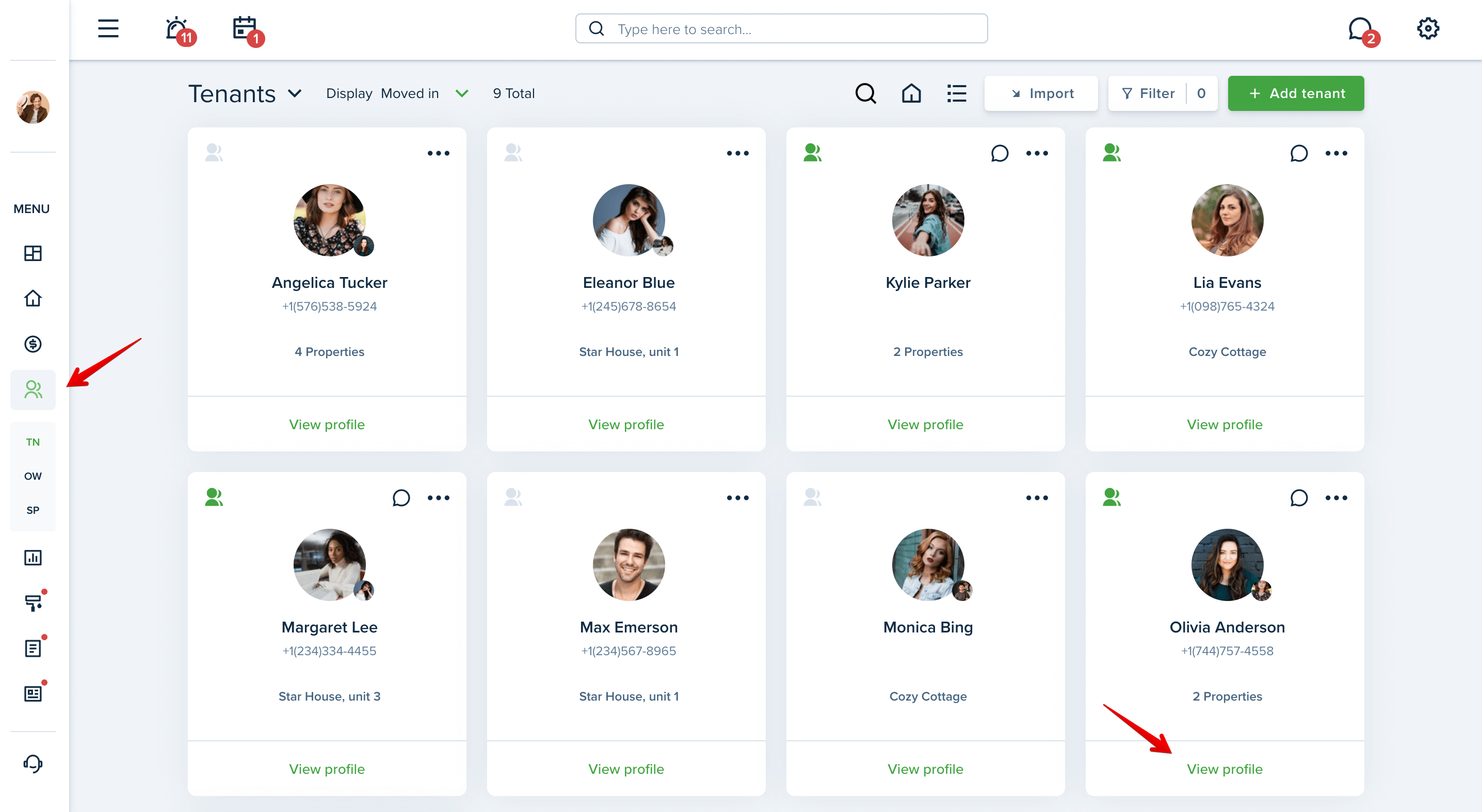 Switch to the "Leases" tab. If the tenant is moved into few properties, click "more details" and from the three-dot menu, choose "Delete":
If you press the "Confirm" button, this action will permanently remove the lease information, all created transactions, future recurring invoicing, linked maintenance requests, and lease attachments:
If there is one lease in the tenant's account, simply switch to the "Leases" tab and choose "Delete" from the three-dot menu:
Please note!
If the lease is shared with tenant(s), they will receive a copy of this lease, shared attachments, and all related transactions. The tenant(s) can manually remove it from their own account if needed.
Last updated:
Apr. 4, 2022