How do I add an automatic Assignee to my maintenance requests?

The system provides you with an opportunity to set the Automatic Assigning for maintenance requests to make this process more convenient for you. You won't need to assign a Service Pro every time you create a new maintenance request, the system will do it automatically for you.
Please note!
You can set up the automatic assigning of Service Pro or yourself to the maintenance requests starting from the Growth plan!
To enable this option, go to your "Request Settings", switch to the "Automation Settings" tab, and enable the "Auto assigning to maintenance requests" toggle button:



In the "Assignee" field, choose who will be automatically assigned to every created maintenance request. You can assign a Service Pro or yourself to all maintenance requests for all properties:



You can select only one Assignee from the list. You will be able to change the selected Assignee or delete the Assignee. Press the Update button to save changes:

Please note!
This change will be applied to future maintenance requests only. The previously created maintenance requests will have the previous Assignee.
You can also add another Assignee for a specific property's maintenance requests separately. For that go to the desired property, and switch to the Utilities tab. Then, click on the "Assign" button and select a person from the drop-down list. You can select Service Pro Team Member (If applicable) or yourself: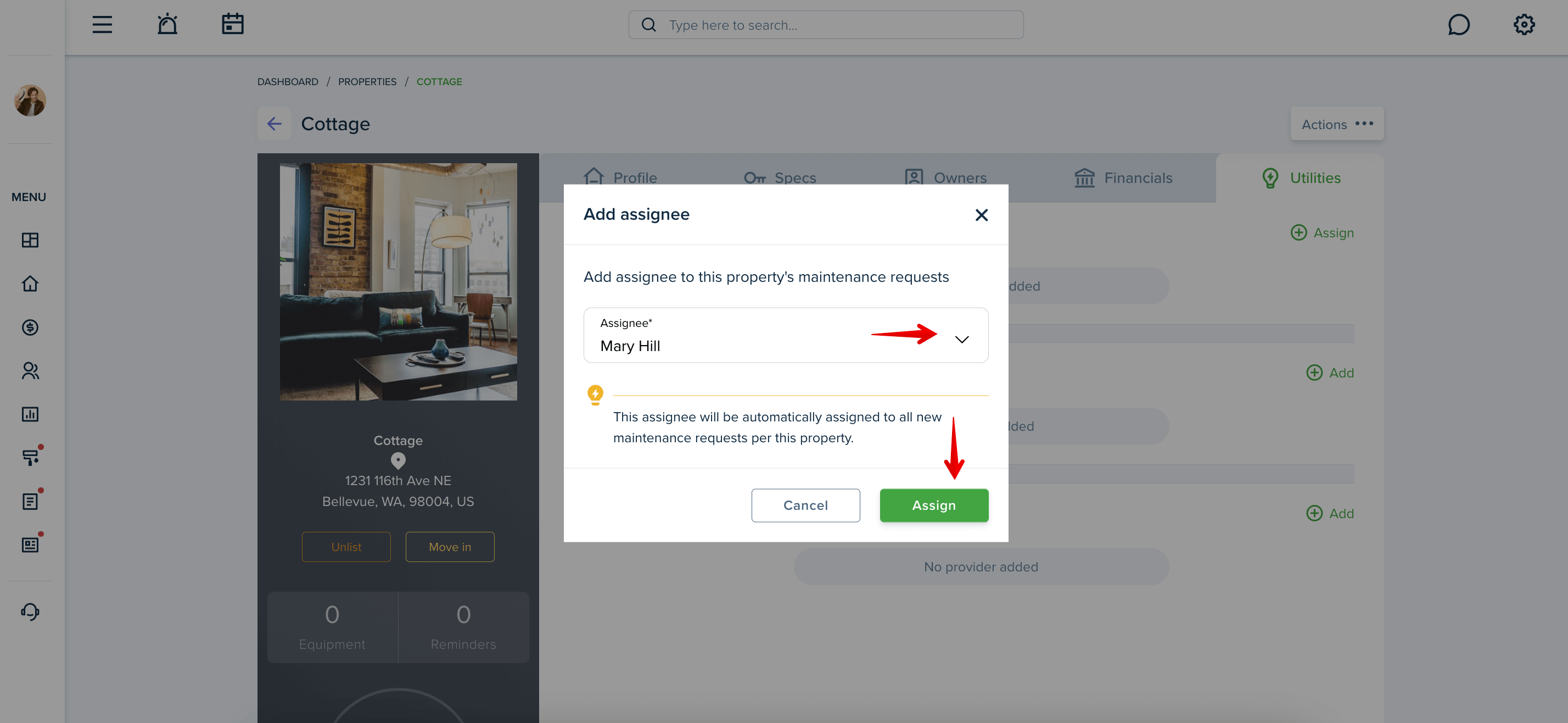 Last updated:
Feb. 28, 2023