How do I run a screening report?
Most landlords prefer to screen potential renters before moving them in. They can request that the tenant pay for the screening report or the landlord can pay for it themselves.
Once your landlord has requested a screening report from you, the next step is to log in to your account and complete the screening application.
Please note!
If you do not have an account yet, you will receive an email with further instructions.
You will receive an email and a feed notification about the screening report requested by your landlord. You can continue your screening process directly from the dashboard by pressing the "get a report" button.
Next, select the "Accept the request" option to process the screening report, agree to the Terms of Agreement by clicking on the respective checkmark button and press the "Continue" button.
If you've decided to proceed with the screening, enter your personal info on the Applicant Information section:
Then, fill in the required fields in the Additional Information section:
Finally, check if the applicant's address is synchronized correctly with the application information, and change it to your current residential address if needed. Also, be sure to select the most suitable option in the Applicant Employment Status section. Enter your payment card number and press the "Submit payment" button to complete the screening request:
Once you process it, you will be asked to answer the questions based on your personal credit profile below.
Please note!
The session will expire after 5 minutes after it's been started and you will have 7 attempts to answer all questions correctly. If you run out of time or you exceed the number of available attempts, you won't be able to finish your screening successfully. In this scenario, manual verification via phone is required - to process it, please call 1-833-458-6338.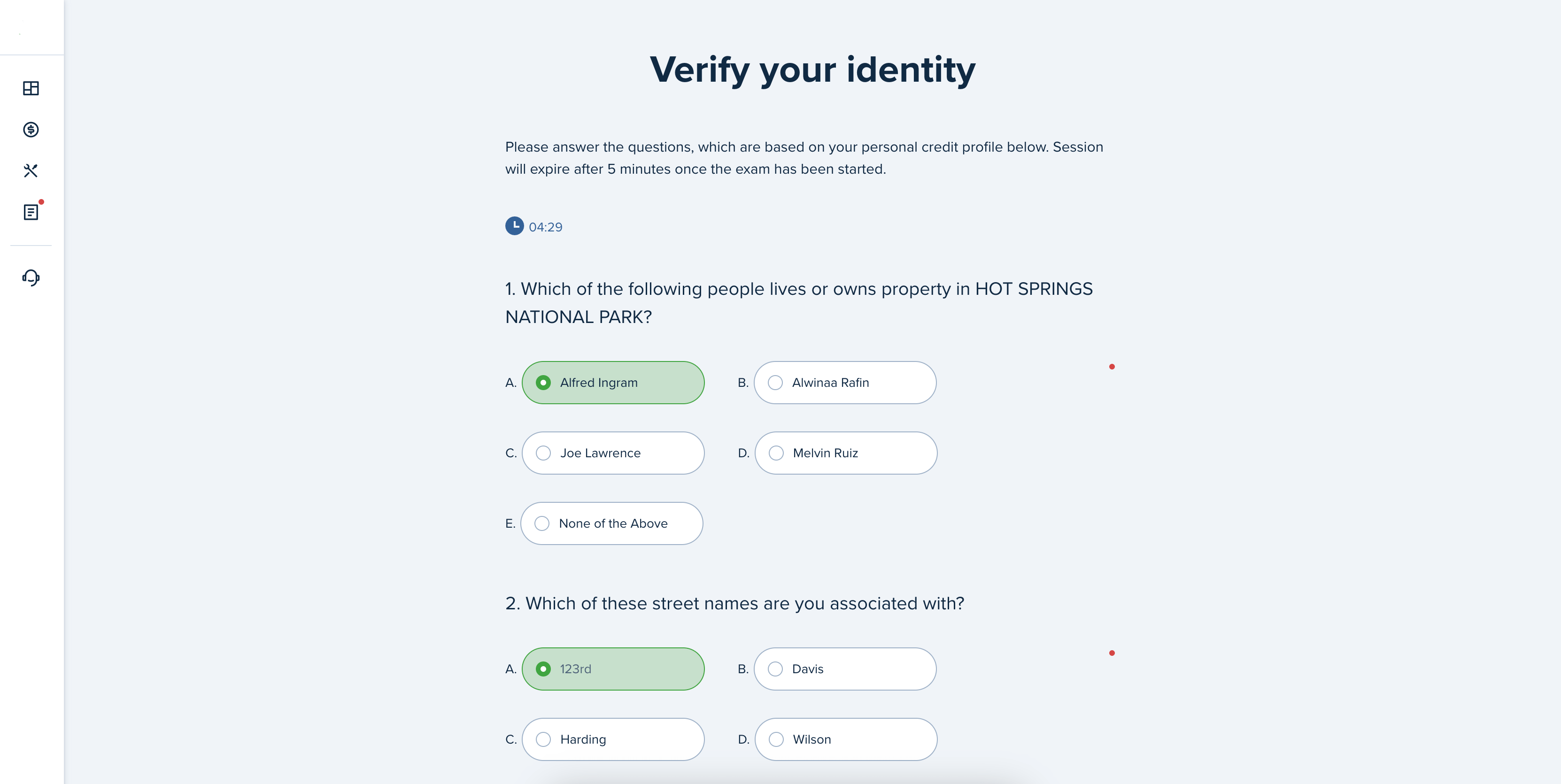 Please note!
All reports will be completed during business hours (Mon-Fri, 9 am-5 pm EST).
The screening option is available to US residents only. All TransUnion screenings are a soft pull.
Last updated:
Aug. 22, 2023