How do I find a new place?
To find a new rental to live in, go to Applications and click on "Find a Place":
To start, enter a location.
To search using the map, move the map around and zoom in to see different listings. You can click on the listing to check the details.
All results can be sorted by:
New - Old
Old - New
Price: High To Low
Price: Low To High
Year built: New - Old
Year build: Old - New
To tailor your search results, add some filters.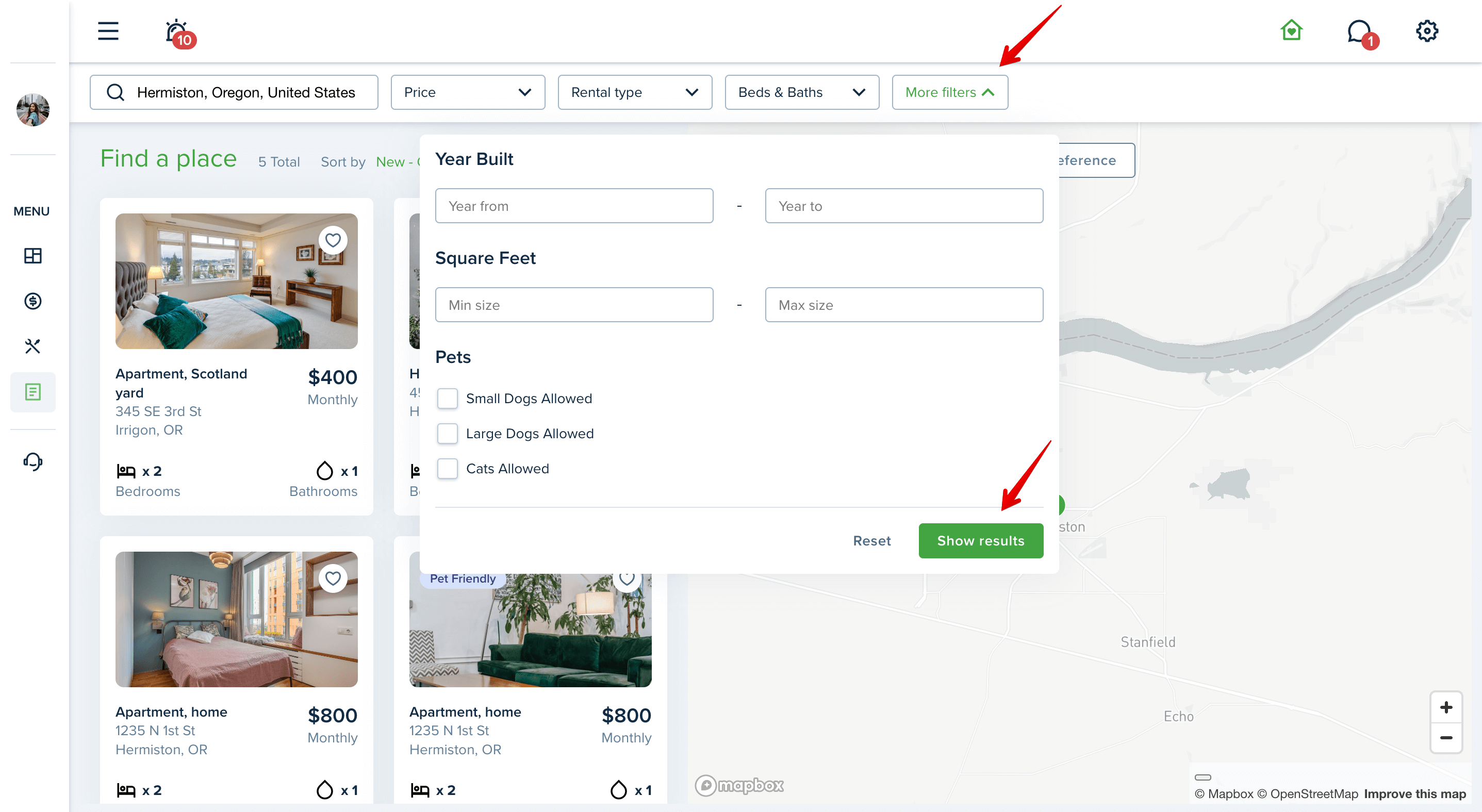 In the filter you can specify:
Price
Rental Type
Baths & Beds
Year built
Square feet
Pets allowed
When using the filter option, you can also click "update preferences." This saves the filter data to the search preferences in your renter profile. When your status is "Looking for a new place," you'll receive a daily e-mail update on new rentals that match this search.
Search in other areas checkbox automatically offers new search results as you move the map and the location changes (is turned on by default). It can be disabled to see the results within the searched area only.
By clicking on the heart icon, you can mark a listing as a favorite. It will appear on your Favorites page.
The Invitations page lists all rentals you were invited to apply to by landlords/property managers.
You can expect to receive invitations whenever your status is "Looking for a new place." Then landlords can see the name and search preferences of tenants that match their listings and can invite them to apply. Only landlords verified in the software have the ability to invite tenants to apply online through the TenantMatch feature.
When you click on a listing, you'll be able to apply online or contact the landlord/property manager.
Last updated:
Jun. 03, 2022