How do I set up management fees?
To set up global management fee settings, go to "Properties" in the left side menu of your dashboard and press the "view" button for the specific property.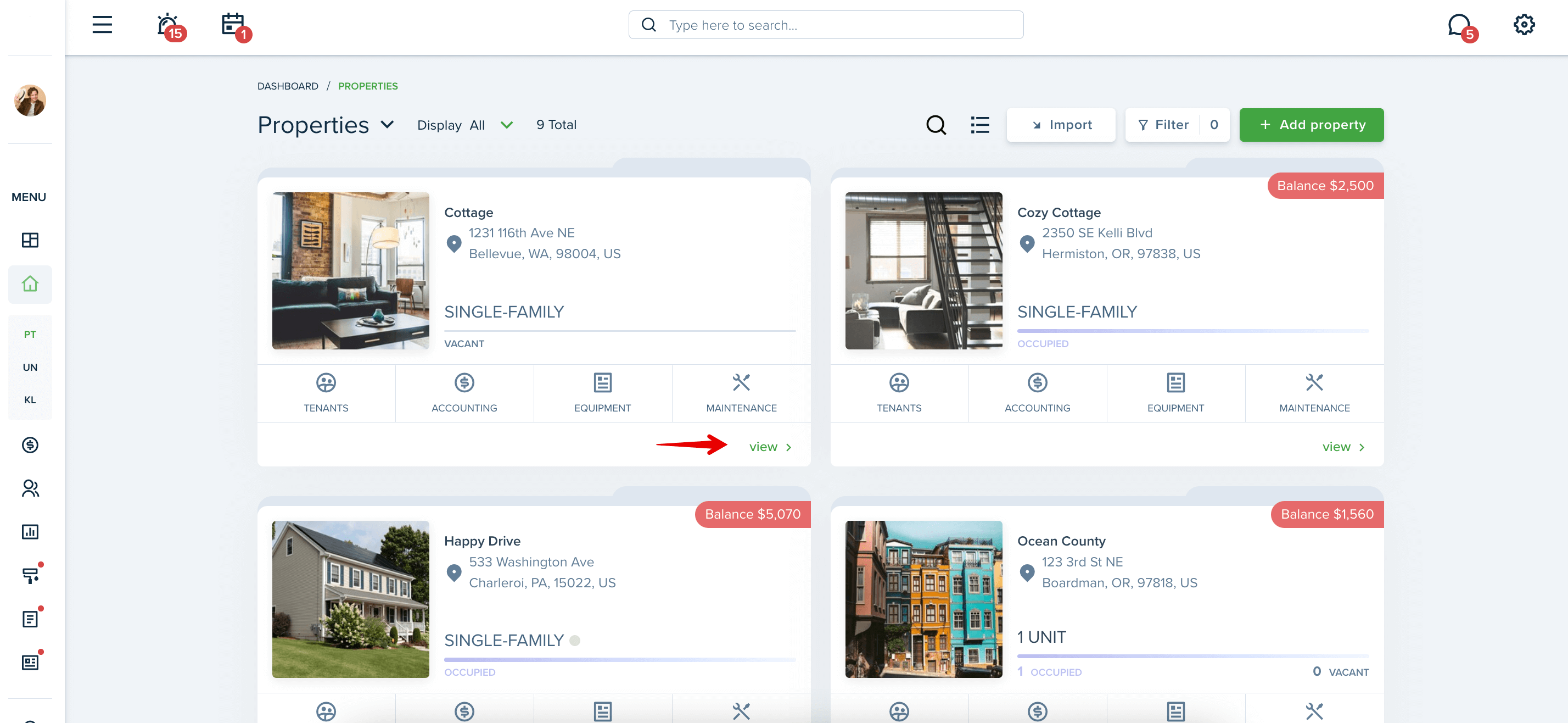 Please note!
The owners' tab is available in Property Manager mode only. You can check your account mode by going to the "Account Settings".
Please note!
The Property Manager mode is available starting from the Growth subscription plan.
Click the ''Owners'' tab. Edit the information or press on the Plus icon if there is no information added yet. To be able to set any type of fee, please assign an owner first. Select an owner from the drop-down menu or press the "+ add owner" button if you have not created a contact yet. If you have already assigned the owner(s) to the property, go straight to the management fee settings below.


Please note!
You must connect an owner to pay/receive funds, share property reports, send messages, and exchange files within the system.
Tip: A green circle to the right of your owner's name means that you're connected. A gray circle means that you are not.
Enable management fee options. There are "First Rent Payment Commission" and "Ongoing Rent Commission" options available. Check the toggle button to enable the fee. Both fees may be enabled simultaneously.
Do not forget to press the "Update" button:
Now every time you move in a tenant, you will see the management fee settings enabled based on the property's global management fee settings. You can still disable and edit the settings for each individual lease.
Last updated:
Apr. 4, 2022