How do I see what plan I am subscribed to?
To view your current subscription plan information, open the main Settings menu and select the "My plan" link in the "Subscription" section:
You can take a look at your current plan limitations and view your latest billing history, as well as information about your primary credit/debit card that is automatically charged for subscription payments.
On the My plan tab, you may view the information about your current subscription plan, cancel your subscription or change it at any time. To change your current plan's limitations simply click on the Change Plan button.
The My Cards tab displays the information about your primary credit/debit card that is auto-filled on the checkout forms across your account. You may add a new card if needed, delete a card, or edit the ones you've already added. If you would like to make another card a primary payment method click on the three-dots next to your chosen card and choose the Make Primary option.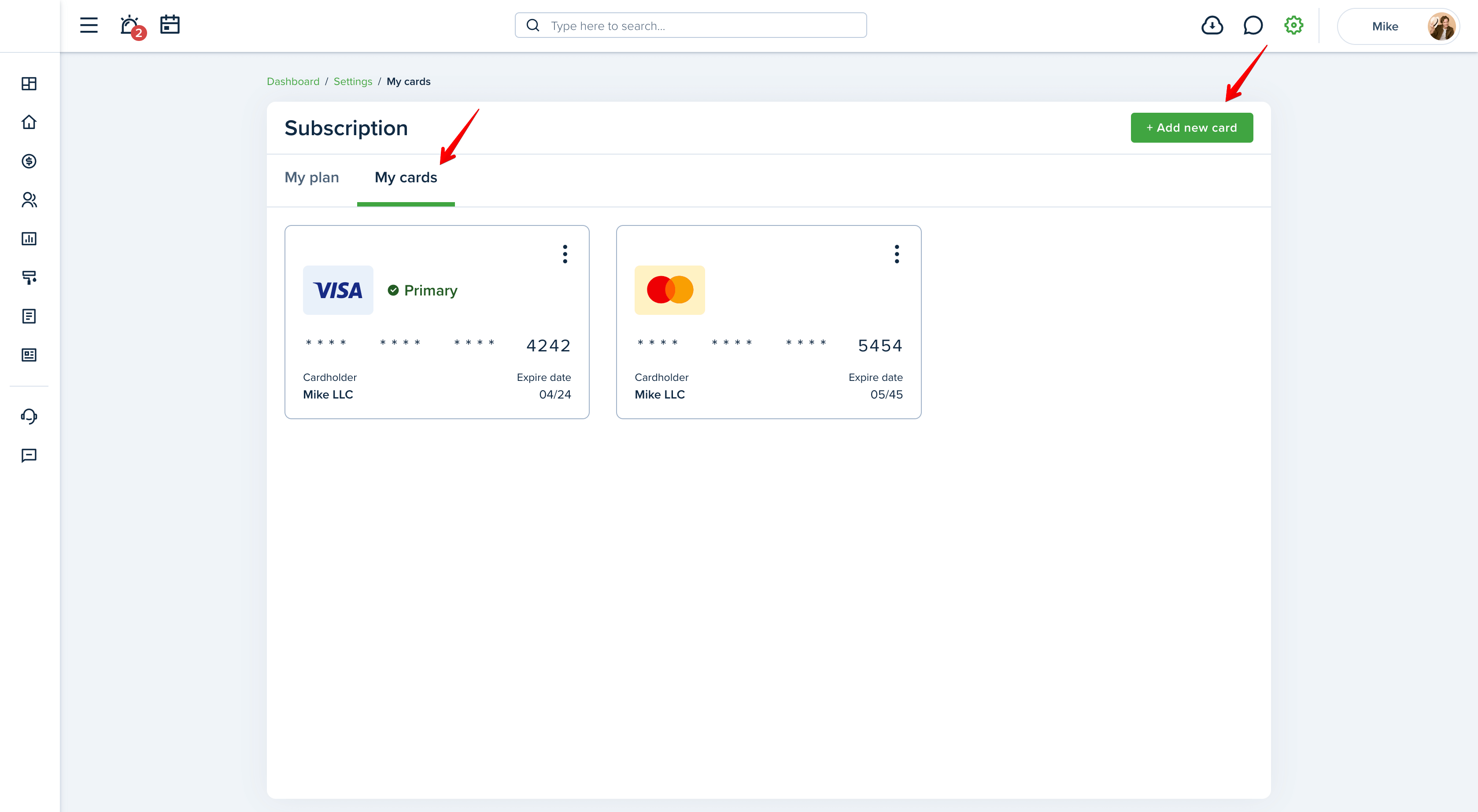 Select the Edit option in order to update the name or expiration date. Don't forget to press the Update button to save changes.

The following links may be useful:
Last updated:
Jun. 14, 2023