How do I view requests?
Go to the "Requests" page from your left-side menu:
Here you can view different types of maintenance requests. The default page shows the "New" requests.
The "Display" option allows you to view:
All requests
New
In progress
Resolved
Archived
Canceled
You can easily manage requests on your "Requests Board" page. To access it, please switch to the "Requests Board":
Please note! The Requests Board is available on the Starter subscription plan.
You can change the statuses of a request by dragging & dropping it to one of the five available columns displayed:
New
In progress
In review
Resolved
Canceled
The three-dot menu on the right top corner of the request window allows you to edit, print and delete a request. The "View" link at the bottom will redirect you to the exact request with all the information on that: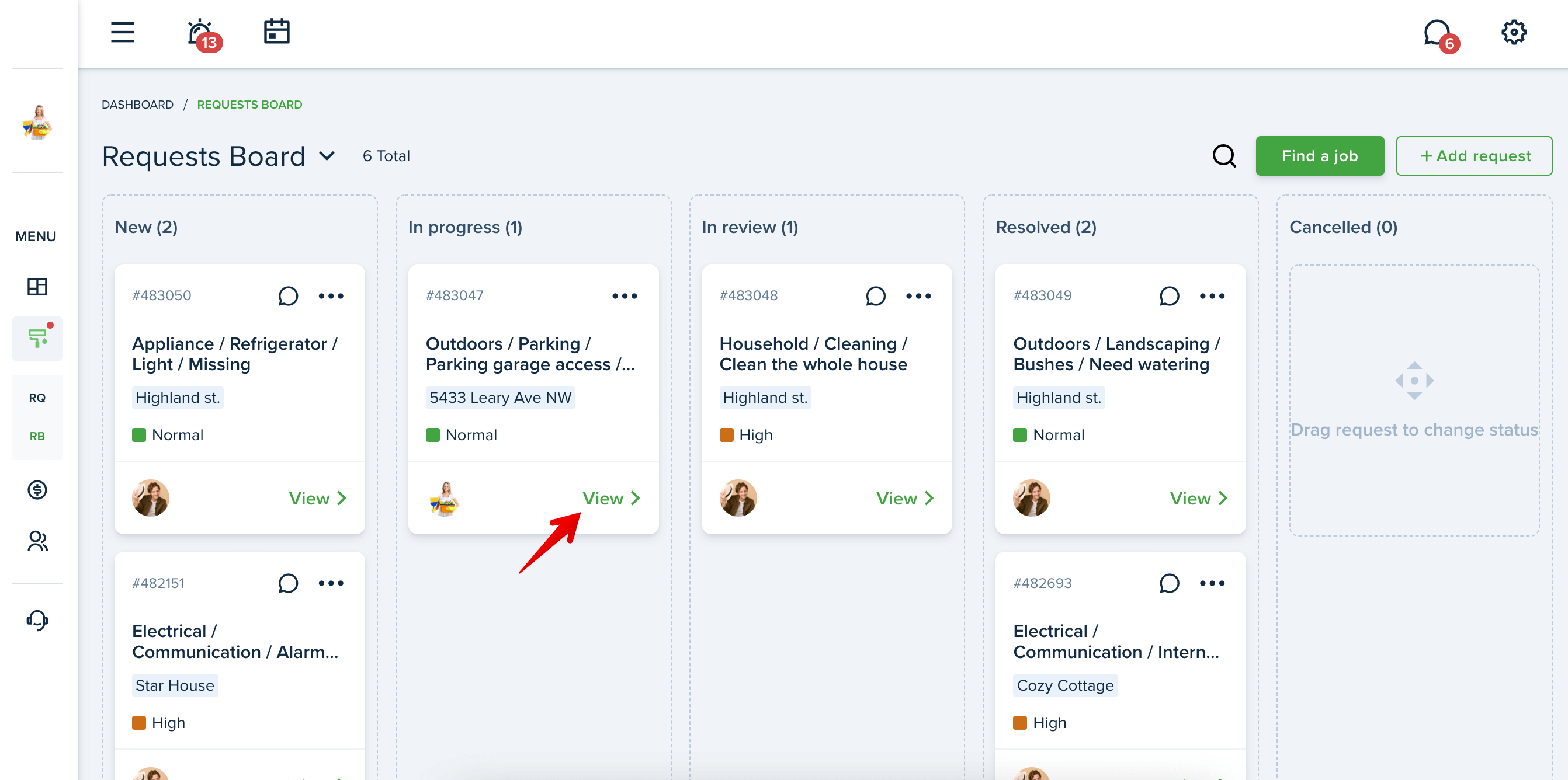 Last updated:
Apr. 14, 2022