How can I pay rent with a bank account?
To pay rent online with a bank account, your landlord must set up an Online Payments account and add at least one bank account on their end.
Please note!
You can submit payments within the system only if you are connected with your landlord/property manager, and if they have Online Payments account set up and passed a verification process.
To pay rent with a bank account online, go to the "Dashboard" page from the left menu. You will see your outstanding balance. Click on the "Pay online" button: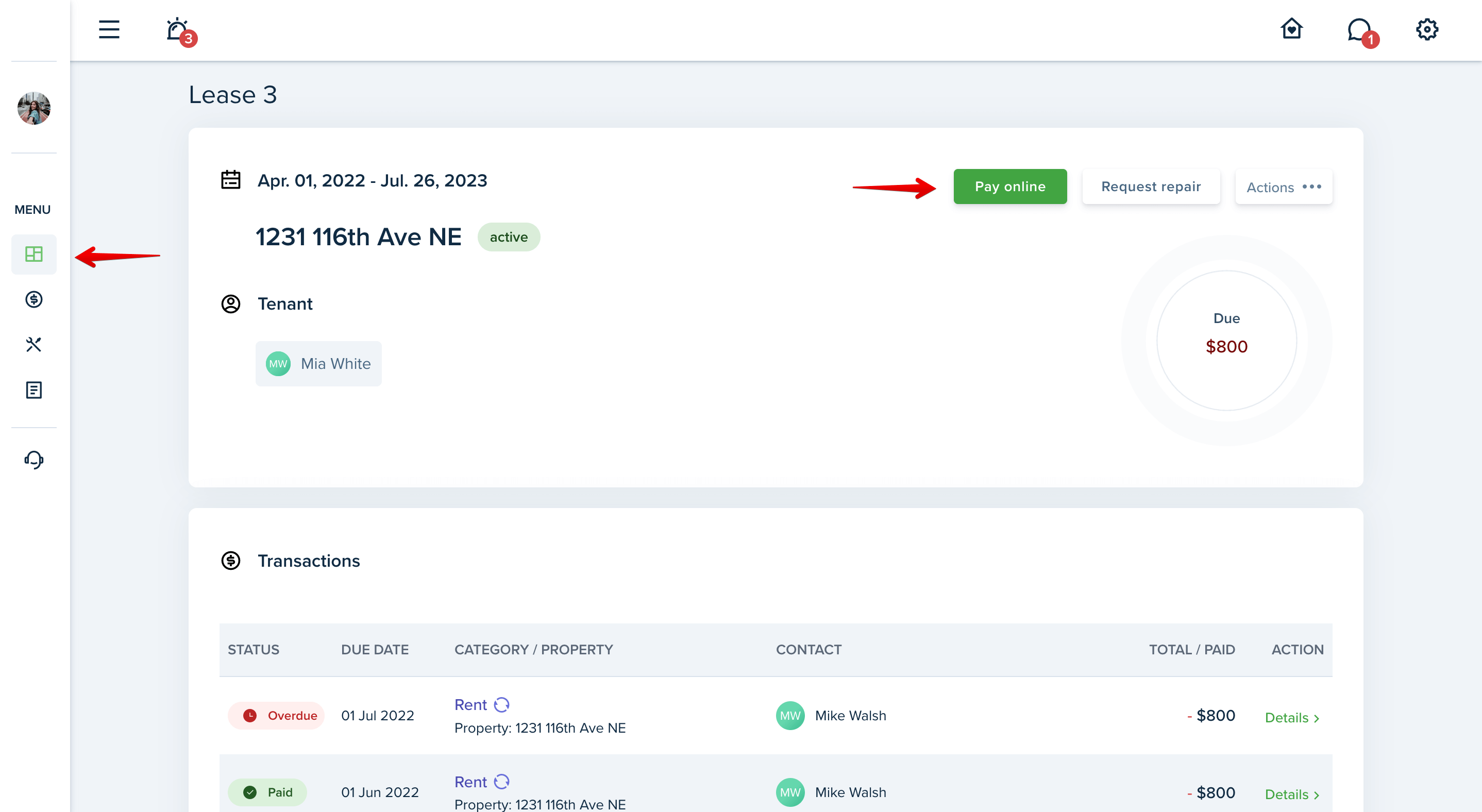 Please note!
In order to pay rent online, you must be connected with your landlord and have a shared and active lease. Please contact your landlord regarding this issue if you do not see your rental.
You can also pay rent online directly from the "Rent" page in the left menu. Check the invoices you would like to pay and click the "Pay online" button on the top left side of the page:
In both scenarios, you will be redirected to the Checkout page. Choose how you want to pay: using ACH or Card and click the "Submit payment" button to proceed with the payment.
Please note!
A bank transaction usually takes 5–7 business days to complete via the Automated Clearing House network (ACH) used by banks to transfer funds. For card payments process time takes 2-3. Please note that transfers take longer to complete if they are over a weekend or holiday.
Please note!
A convenience fee per transaction may be applied.
Last updated:
Jul. 26, 2022