What if I want to assign my own Service Pro to a maintenance request once the bid request is posted?
The bidding feature is a great tool that can help you to find and hire a Service Pro near you. For more information please go to:
How can I find a Service Pro within the system?
You can assign your own Service Pro once the bid request is already posted. In order to assign a Service Pro, open a request preview page. Simply press on +Add Assignee, in the "Assignee Information" section and select the needed Service Pro from the list. The Service Pro will receive an email notification once it is shared: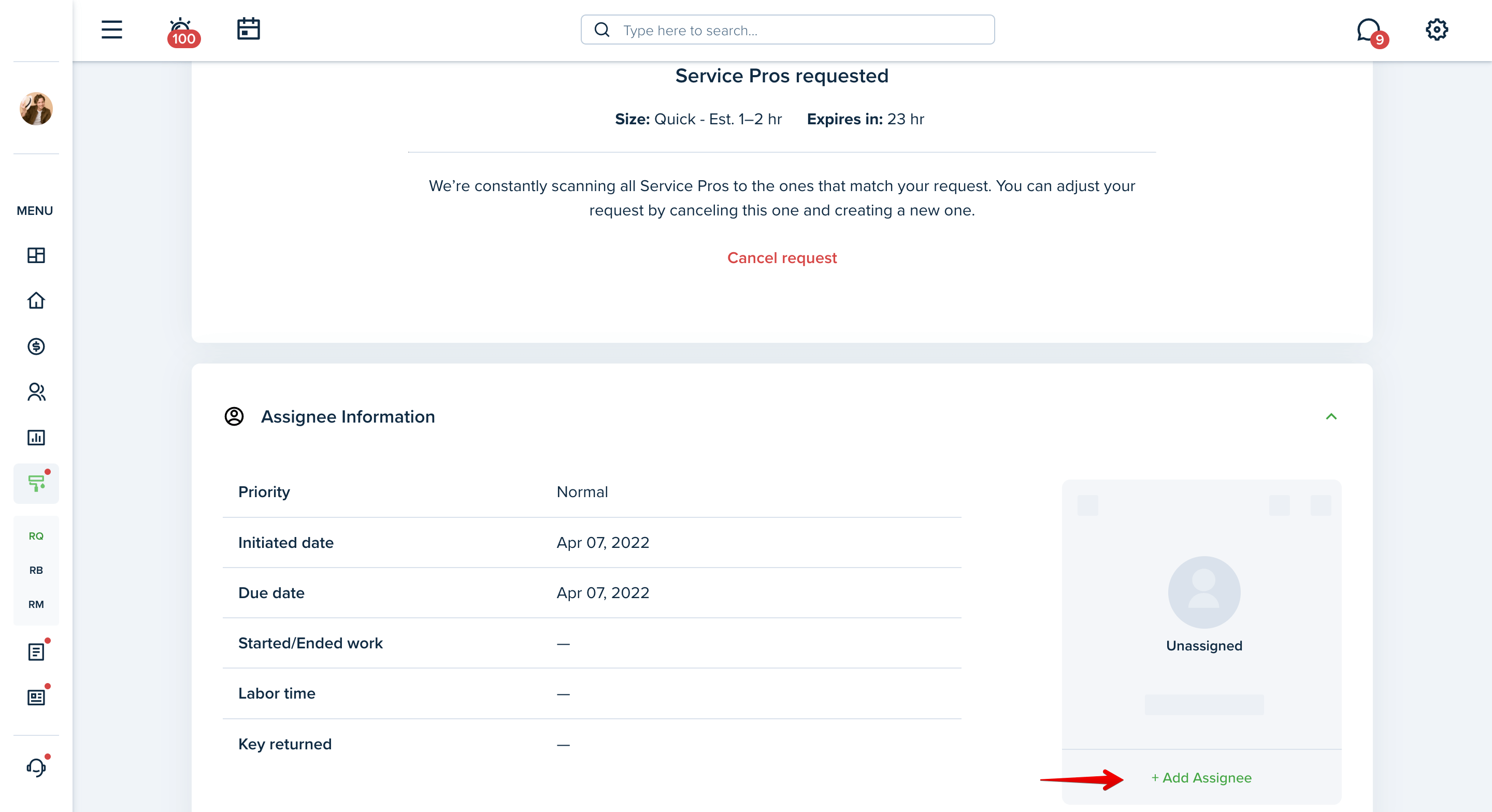 Please note!
The bid request will be canceled once you assign the maintenance request to your own Service Pro and all existing job requests will disappear from the list of the maintenance request.
Last updated:
Apr. 7, 2022