Can I receive 1099 Tax Form?
The software offers a great opportunity for Owners to access a 1099-MISC form based on the income received within the system. The system calculates all rent income that the Owner receives online or any recorded invoices in paid and partially paid statuses by the Property Manager on the assigned properties. The report can be generated for the tax year.
Please note!
1099 Tax Form is available for US citizens only and only for Landlords on the Pro subscription plan and higher.
Your property manager may easily fill and generate the form within our system and share the Copy-B form with you.
If you are connected with the landlord you'll receive the form both via our built-in Messenger and via email.


In case you are not connected within the system, you will receive the link for the generated 1099-NEC form via email.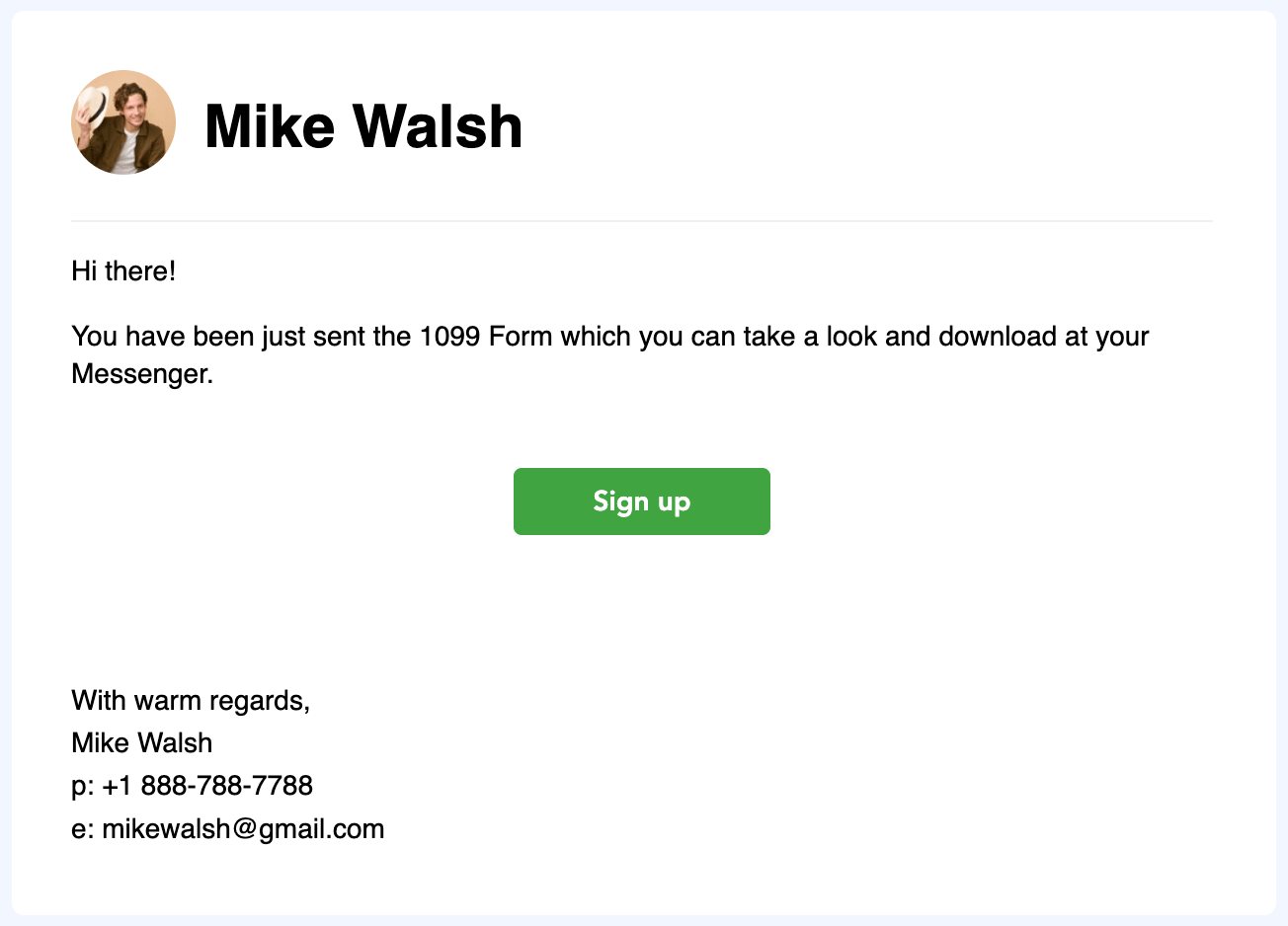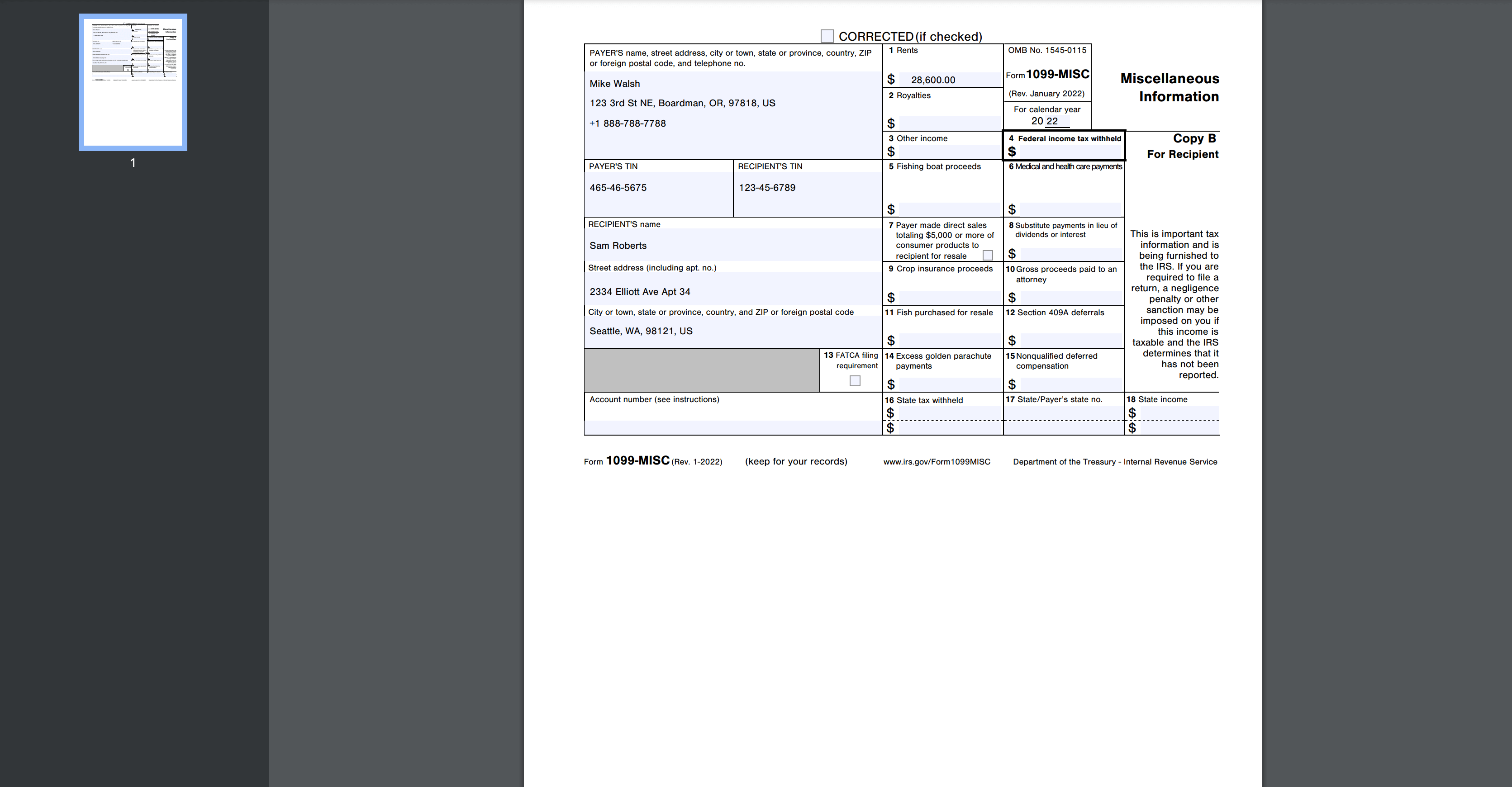 In both scenarios, the Property Manager should follow all the conditions described in the following article to be able to generate the form.

This might be helpful:
1099 Tax Form

Please note!
The software does NOT mail or send electronically any 1099 Tax Forms to the IRS. For convenience, the forms are saved as PDF files and can be printed for mailing.


Last updated:
Nov. 29, 2023