How do I add an application manually?
If you choose not to accept rental applications online, you can still add them from your dashboard manually. Go to the Applications page in the left side menu of your dashboard and click on the "+ Add application" button:
Select the property this application is related to and follow the steps to fill in all necessary information about the applicant. Once the form is completed, make sure to press the "Submit" button at the bottom of the page to finish the process: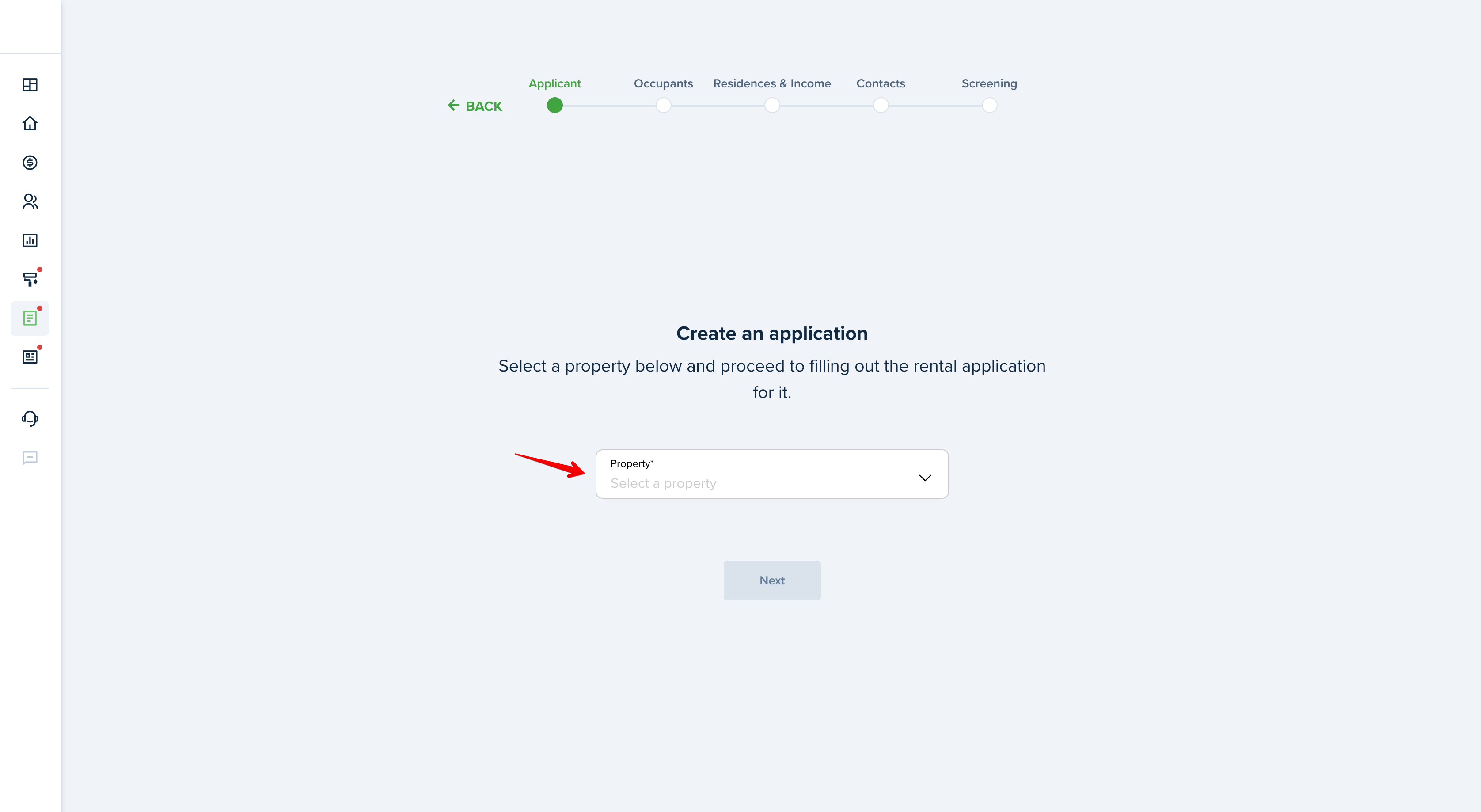 The rental application template and settings can be customized in the settings section of your account. Here you will find more information on how to update those settings:
How do I make rental application template fields required?
If you find yourself lacking some information or need time to clarify details with an applicant, you can proceed with the next steps of the application form, and all the previous details will be saved as a draft. This draft will remain available for 5 days from the last update.
This link may be useful for you:
How to edit the application?
Please note!
If you are connected with the applicant inside the software, the application will be shared with the applicant automatically.
Last updated:
Jul. 28, 2023