How do I return a deposit?
If you need to return a Deposit or any other liability payment to your tenant, go to the Accounting section on the left side menu of your dashboard. Click on the "- Money Out" button and select the "Return Deposit" option from the drop-down list: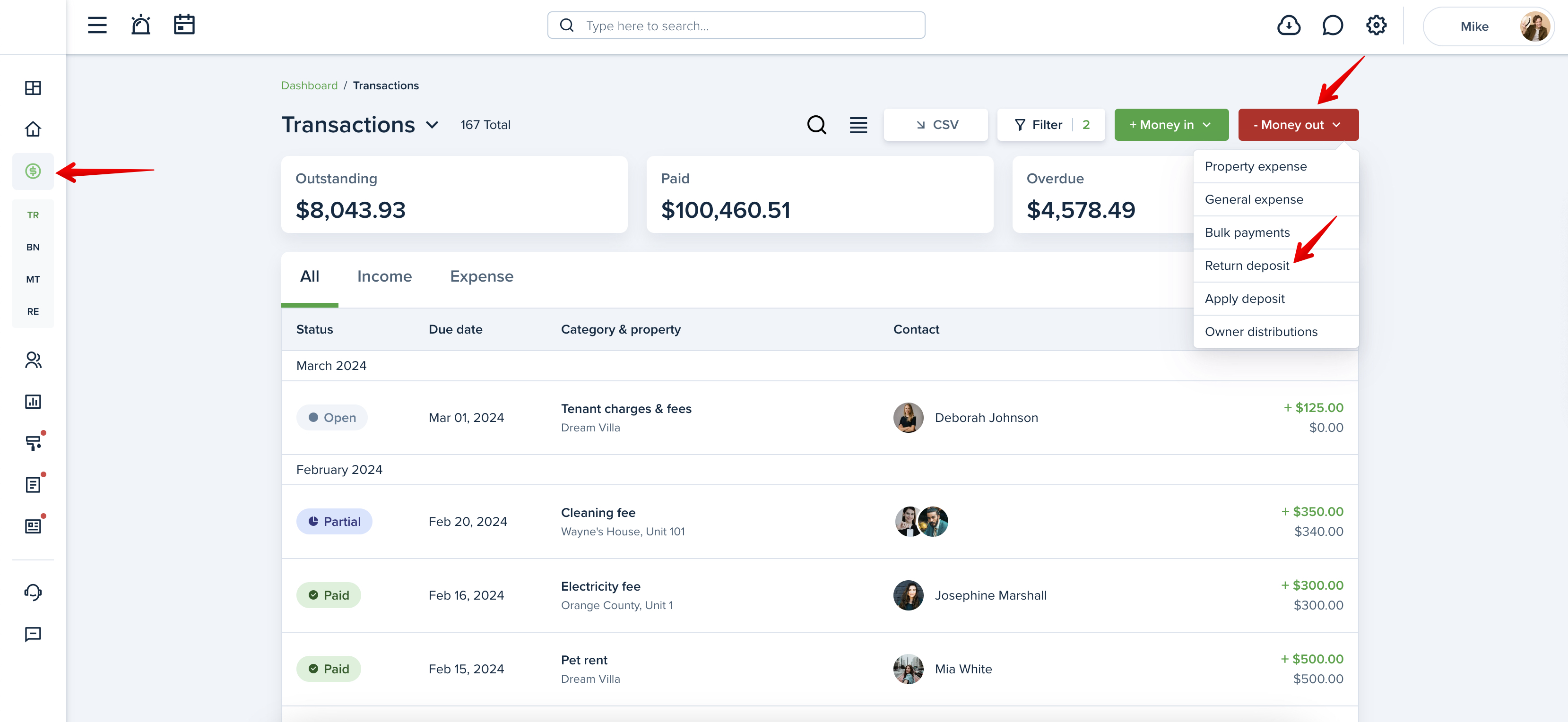 Select the tenant and the lease from the drop-downs. You will see the list of available liability. Check the boxes of those you are about to return, enter the date and the amount if you are returning only a part of it.
Please note!
You can return online only those payments that were made online.

These links might be helpful:
How to add deposits?
How to apply deposits/credits towards invoices?
Last updated:
Dec. 4, 2023