How do I add a reminder to the calendar?
The Calendar is a great way to view all of your request due dates and keep track of other important notifications and reminders.
To add a new reminder to your calendar, click on the "Calendar" icon in the top left corner of your dashboard: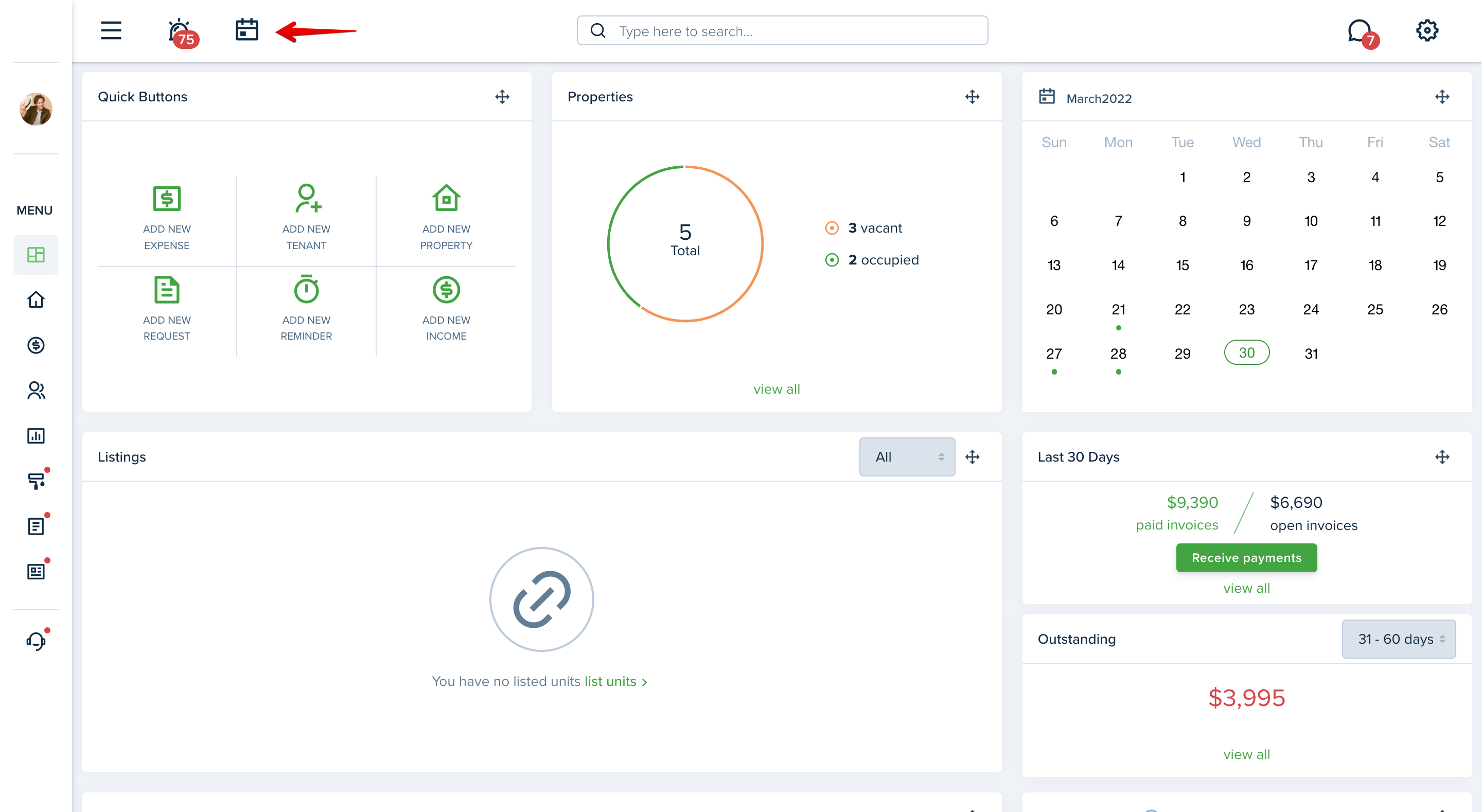 You will see a list of reminders and notifications for the current day. Press the "Add reminder" button to create a new reminder:
Type the reminder description and select the required date & time. In the "Assignee" section you will be able to select yourself or your sub-admins to assign a reminder from the drop-down list. If a sub-admin is selected as an assignee for the one-time/recurring reminder or the timeline note, they will receive an email notification about a new task.
Choose the needed property from the "Property" section. Enable the toggle button for "Recurring" and select the needed frequency if you would like the reminder to occur on a regular basis.
Click the "Create" button to add a reminder. The reminder will now pop up in your calendar. You can edit or delete it at any time: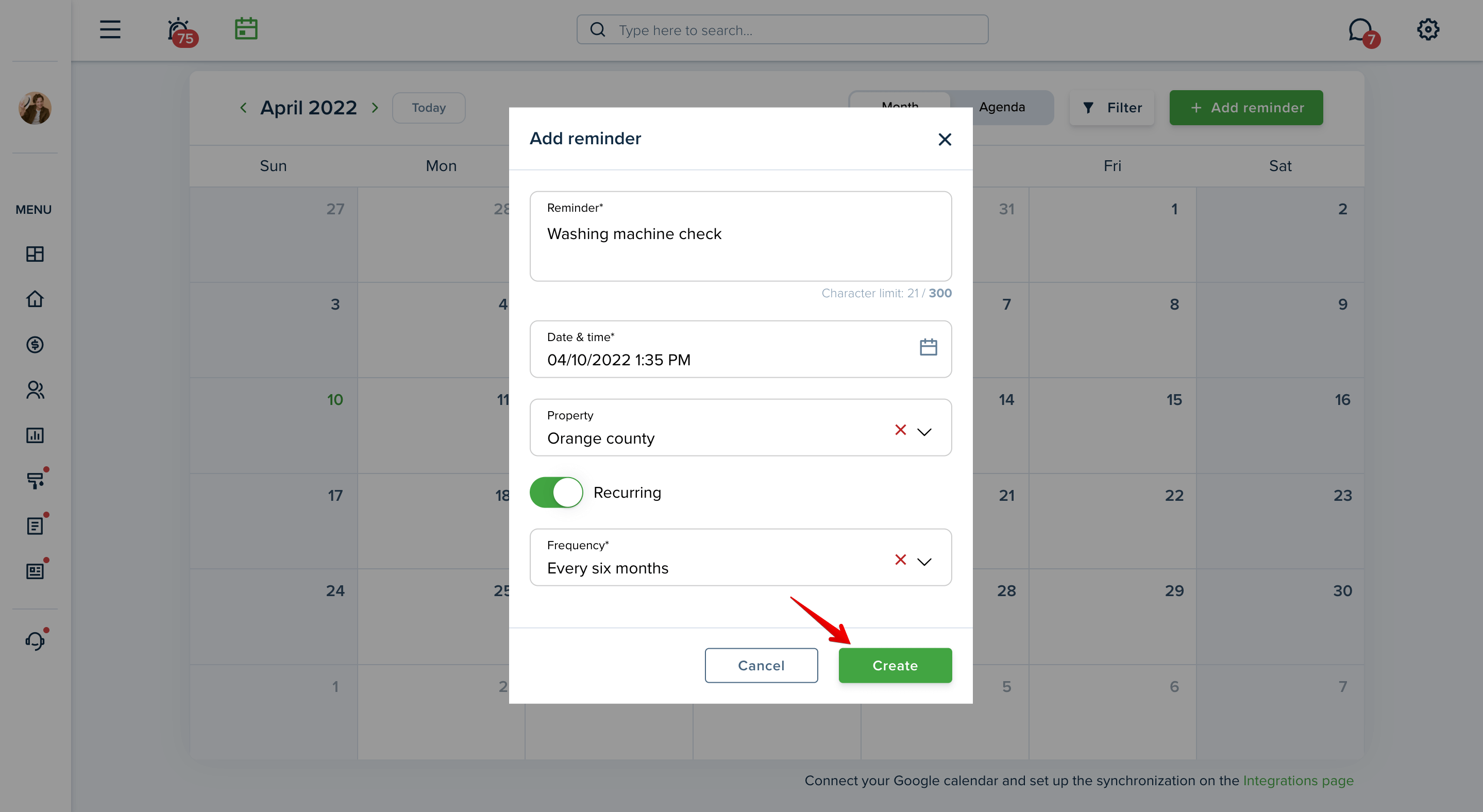 You can also check the "Mark as resolved" box to mark the given reminder as completed:
Last updated:
Mar. 30, 2022