How do I delete my account?
We are sorry to hear you decided to leave our friendly community. Of course, if you decide in the future that you want to come back again, please do not hesitate. We would love to know how we can improve or just to hear about your experience.
You can delete your account by following the steps below:
Sign in to your account and click the "Settings" link at the top of the page. Then select "Profile" from the "Account settings" section:
Scroll down to the bottom of the page and click on the "Delete account" button:


Select why you decided to stop using our system and provide your feedback as we would like to know where we need to improve. Any input would be greatly appreciated.
Enter your account password, agree to remove the information, and press "Delete my account" to confirm the action.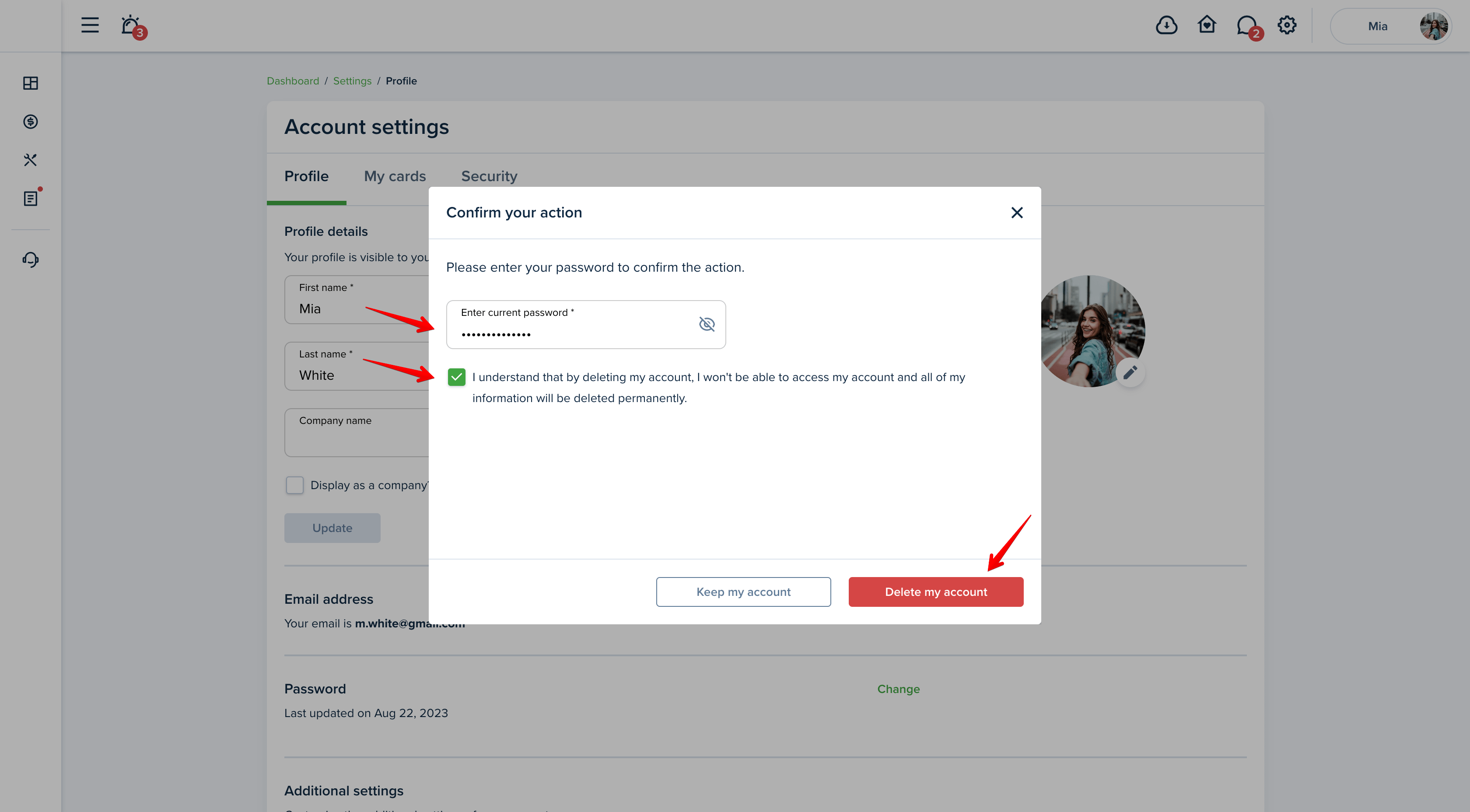 Please note!
If you signed up using a social media account, enter the word "delete" instead of the password to confirm the removal of the account.
Please note!
Deleting your account will remove all of your information from our database. All your information will be lost and this can not be undone.
Please note! You will be able to remove your account after 90 days from the last time you transferred the funds or made an online payment.
Last updated:
Oct. 4, 2023