How do I send a rent receipt to my tenants?
When a tenant pays rent online and the payment is successfully processed, the invoice status will change to Paid for the landlord/property manager as well as the tenant while the system automatically generates all the invoices on both portals.
Within the system, you can view the transaction details, download, and print corresponding receipts.
In order to download a receipt, go to the "Accounting" page from the left side menu of your dashboard:


Click the "Details" link for the transaction:


Click on the "Print" button:


You'll see a receipt in PDF format that you can download or print.
You can send the receipt via Messenger or directly to the tenant's email address.
In order to send a message via our internal Messenger, click the "Messages" icon in the header of your dashboard: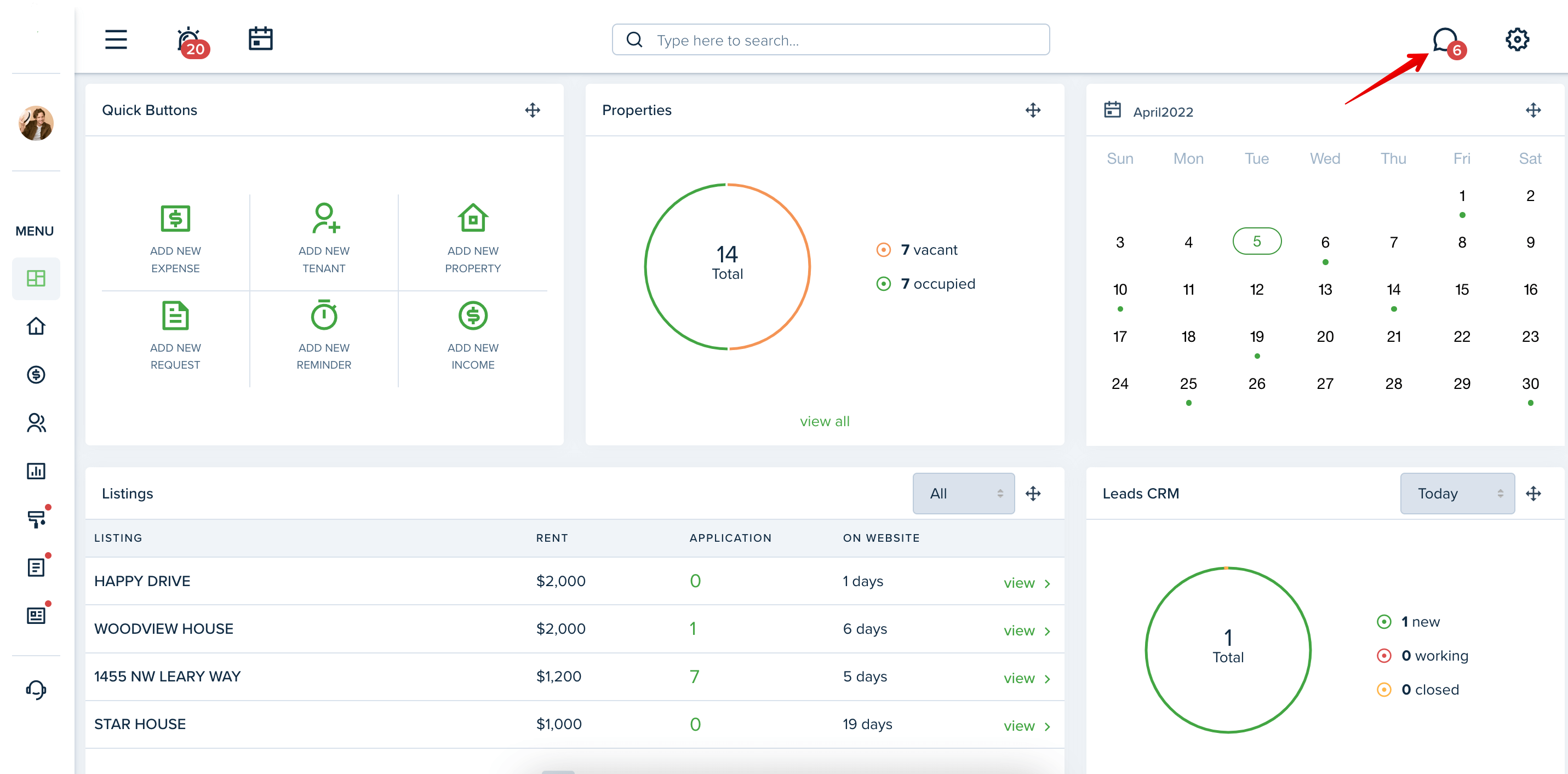 Please note! You can communicate via Messenger only with connected users.
Type your message and upload the rent receipt file by clicking the paper clip icon. Click the "Send" button to message your contact:


This might be helpful:
How do I send a message?
Last updated:
Apr. 5, 2022