How do I create a new contact?
In order to create a new contact, open "Contacts" in the left-side menu and press "+ Add new contact":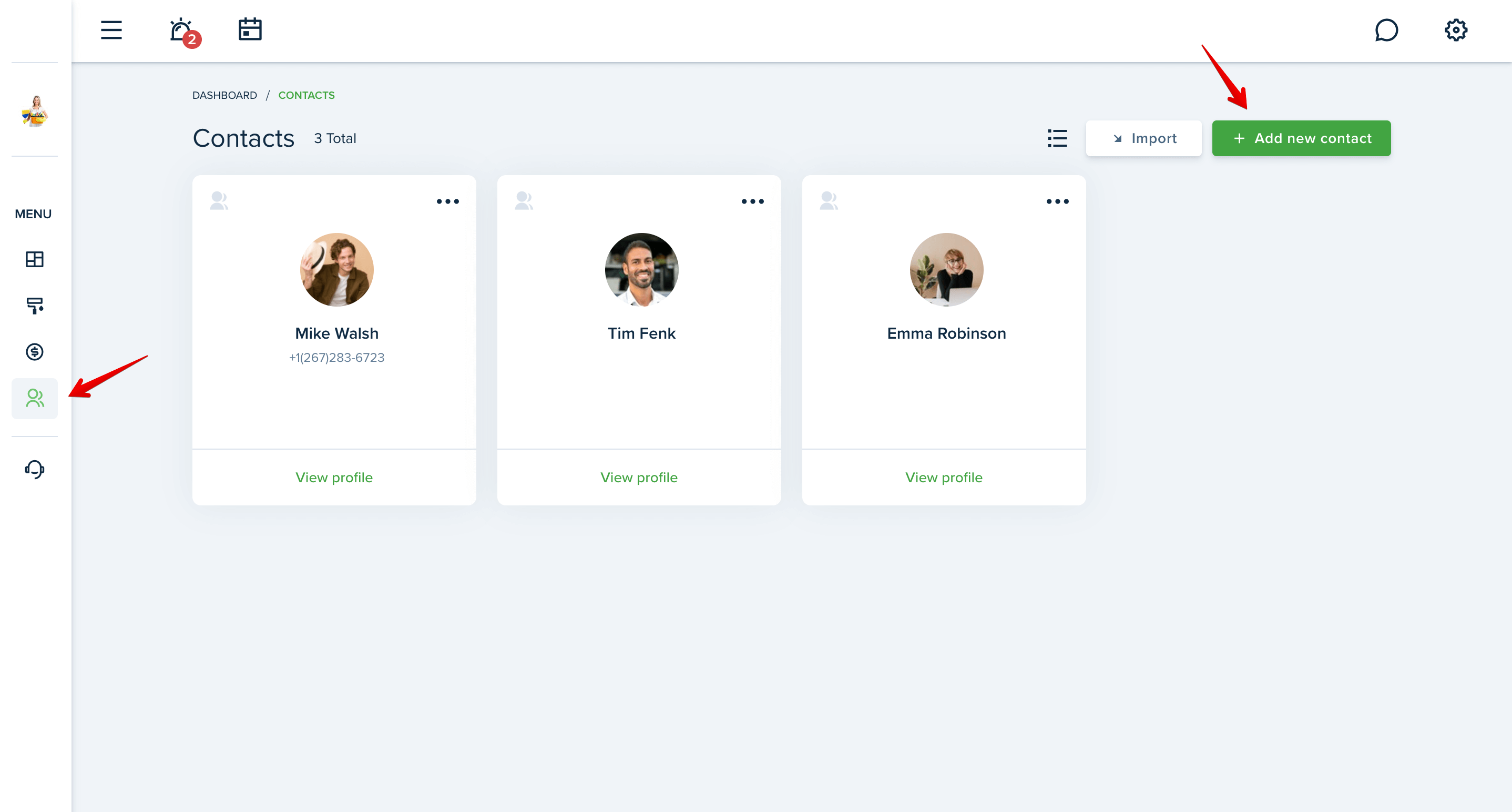 Fill in all the necessary fields and press "Create":
The Contacts section shows your landlord/ property manager or other person you have added.
Please note!
You can add the contact for your records only. You will not be able to send a connection request, share a work order or communicate via Messenger.
Each contact profile is divided into three tabs:
Profile: includes general information about the person/company (name, contact details, etc.);
Transactions: displays the invoices related to this contact;
Requests: shows the maintenance requests created either by the given landlord/ property manager for you to work on or by yourself.
The ''Actions'' at the top-right provides you with the following options:
Edit: Press this button to edit the contact's information.
Delete: Press this button if you want to remove the contact. The option is available for manually added contacts.
The Contact Timeline is the best way to keep track of the contact activity, add private files, notes and much more. To view and manage the Timeline click on the "Clock" icon in the top right-hand corner of the page:
Please note!
The "Timeline" option is available starting from the Starter plan.
Last updated:
Nov. 14, 2022