How do I manage notifications?
Using the software you will be notified about important actions. In order to view feed notifications, click on the "Feed notifications" icon on your dashboard. The feed notifications are in time and date order.

To customize and control the notifications you want to receive from this product, go to the Notifications from the main Settings menu. Select the "Notification settings" tab.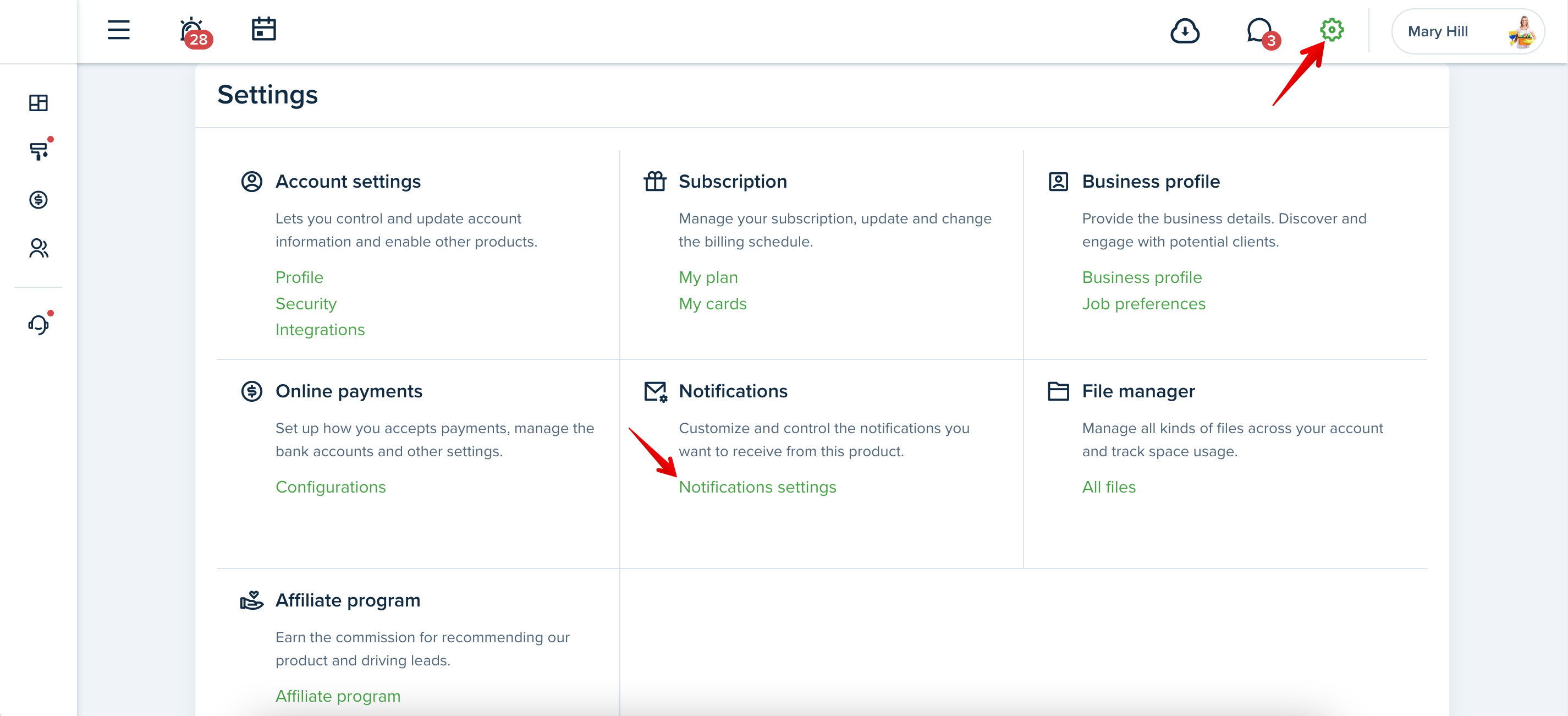 Email notification – to your email inbox.
Feed – inside your software account.
Push – mobile alerts can only be received and managed for users with the software app.
Security - allows you to enable or disable notifications about your login activity — an additional security notification to check your IP address, location, and device login.
This might be helpful:
How do I track my login sessions?
How do I use Two-Factor Authentication?
Communication - enable or disable notifications about new messages on Messenger.
In the Online Payments section, you may enable or disable notifications about online payment status': whether they are initiated, failed, or successfully cleared.
In the Maintenance Request section, you are welcome to turn on/off the request update notifications:
about a new request, when the status changes or request is resolved, and a new request message. And also there you can choose the notification about the invoice posting.
You can also view your notifications by clicking the "News Feed" icon in the left upper corner of the Dashboard:
Notifications in the feed are posted in date and time order. All new notifications are labeled "New." You can mark and separate notifications as read by clicking the "Got it" link next to them:
You can also mark ALL notifications as read by clicking the "Mark all as read" link in the right upper corner of the page:
Last updated:
Mar. 01, 2023