How do I add a recurring request to a unit?
To add a recurring request, open "Properties" from the left side menu and click "View" on the required property. If this is a multi-family property, find the Units section and press the "view units" button on the unit.
Click on the "Recurring requests" tab and press the "+ Add recurring request" button:
Fill out the fields with the required information and save the provided data. Recurring requests will be shown in the "Recurring" list.
Please note, the Maintenance Recurring feature allows a user to create recurring maintenance requests. This request will be posted to the maintenance request section with a selected frequency.
Additionally, you may add a recurring request for a certain equipment, so the recurring maintenance request will be posted with the selected frequency. This will also be added to your calendar, and when the scheduled date arrives, the maintenance request will be posted automatically. On a Schedule check up section click on "Schedule check up" button, and modify the settings according to your needs.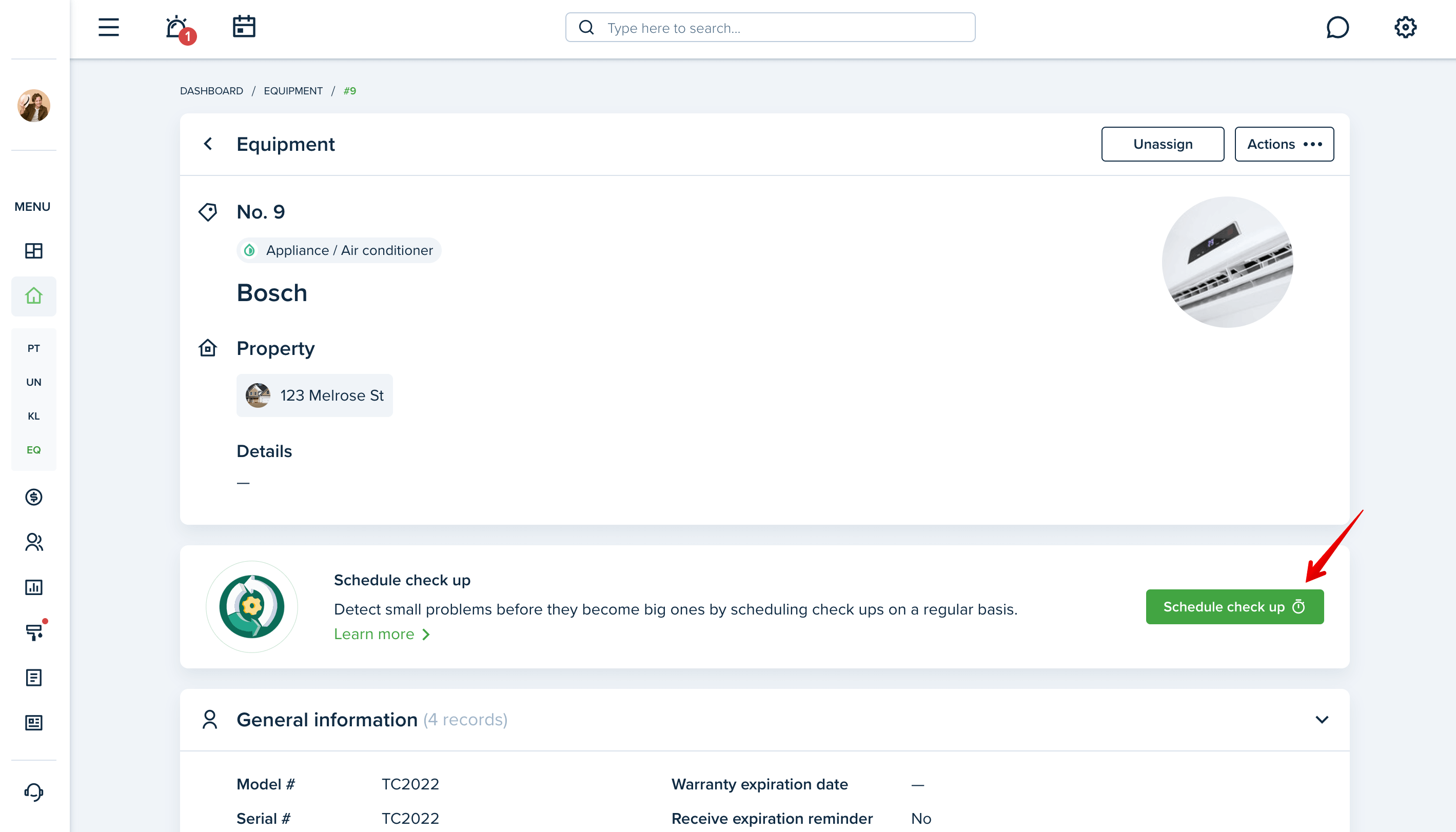 Last updated:
Dec 21, 2022