How do I set Dwolla Balance automatic transfer?
To enable Dwolla Balance automatic transfer to your bank account, go to your Payments powered by Dwolla settings. Enable the "Automatic transfer" toggle button.
Please note!
You need to add at least one bank account to be able to set up the automatic transfer.
Enter the start day, frequency, destination account, and press the "Create recurring withdraw" button below. The auto-transfer will arrive in your bank account within 1-2 business days.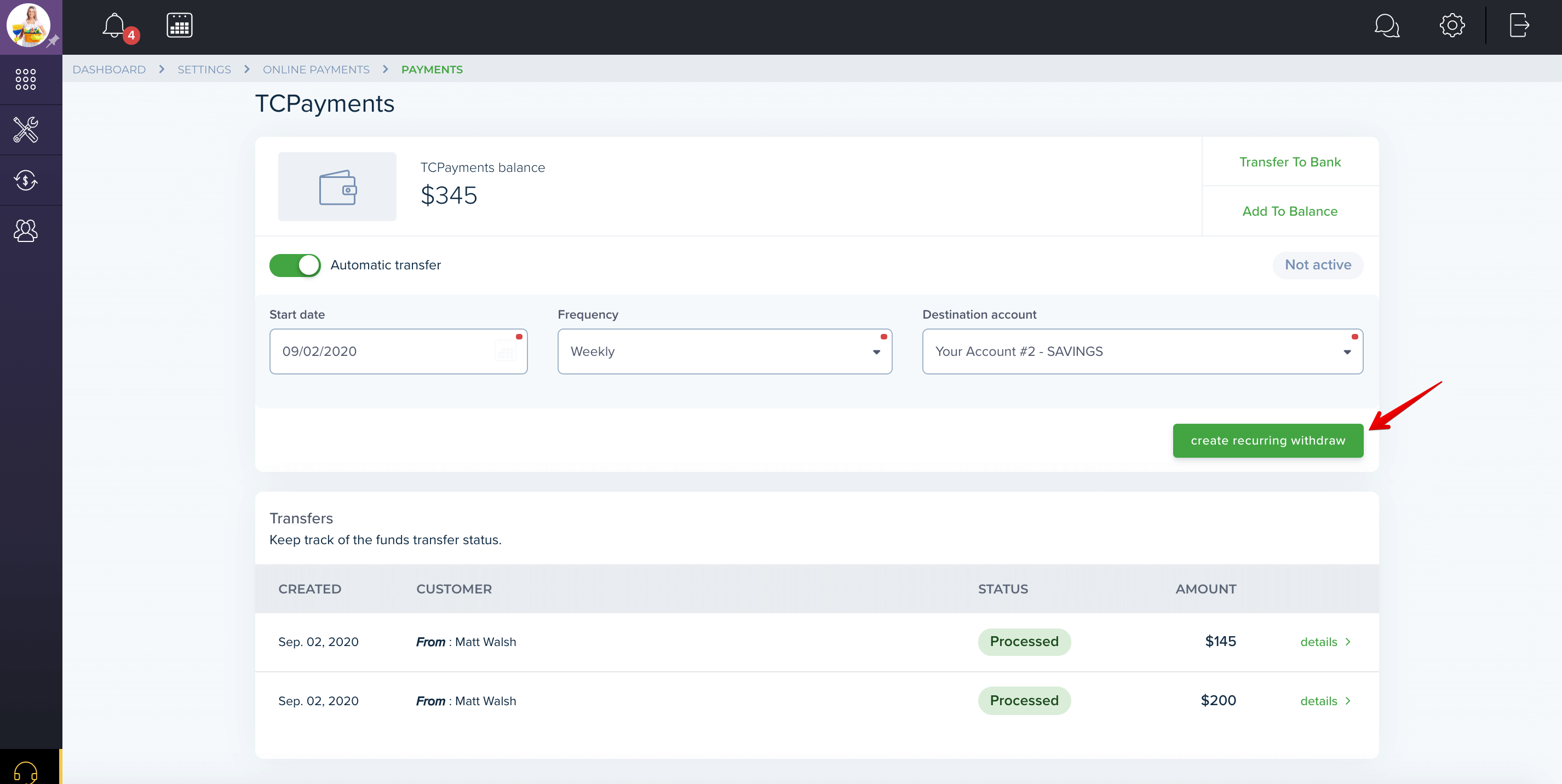 Note: If you receive incoming transactions on a weekend or bank holiday, these payments will be sent to your bank account the following business day.
Last updated:
Mar. 29, 2022