How do I send money from Dwolla Balance to a bank account?
If you haven't enabled automatic transfer for your Payments powered by Dwolla account, all received funds will land in your Dwolla Balance. To transfer money from the Balance to your bank account, go to the "Online Payments" page from the Settings menu and click on the "View Settings" button below the Payments powered by Dwolla option.
On the Payments tab, click the "Transfer to Bank" link located to the right of your account balance.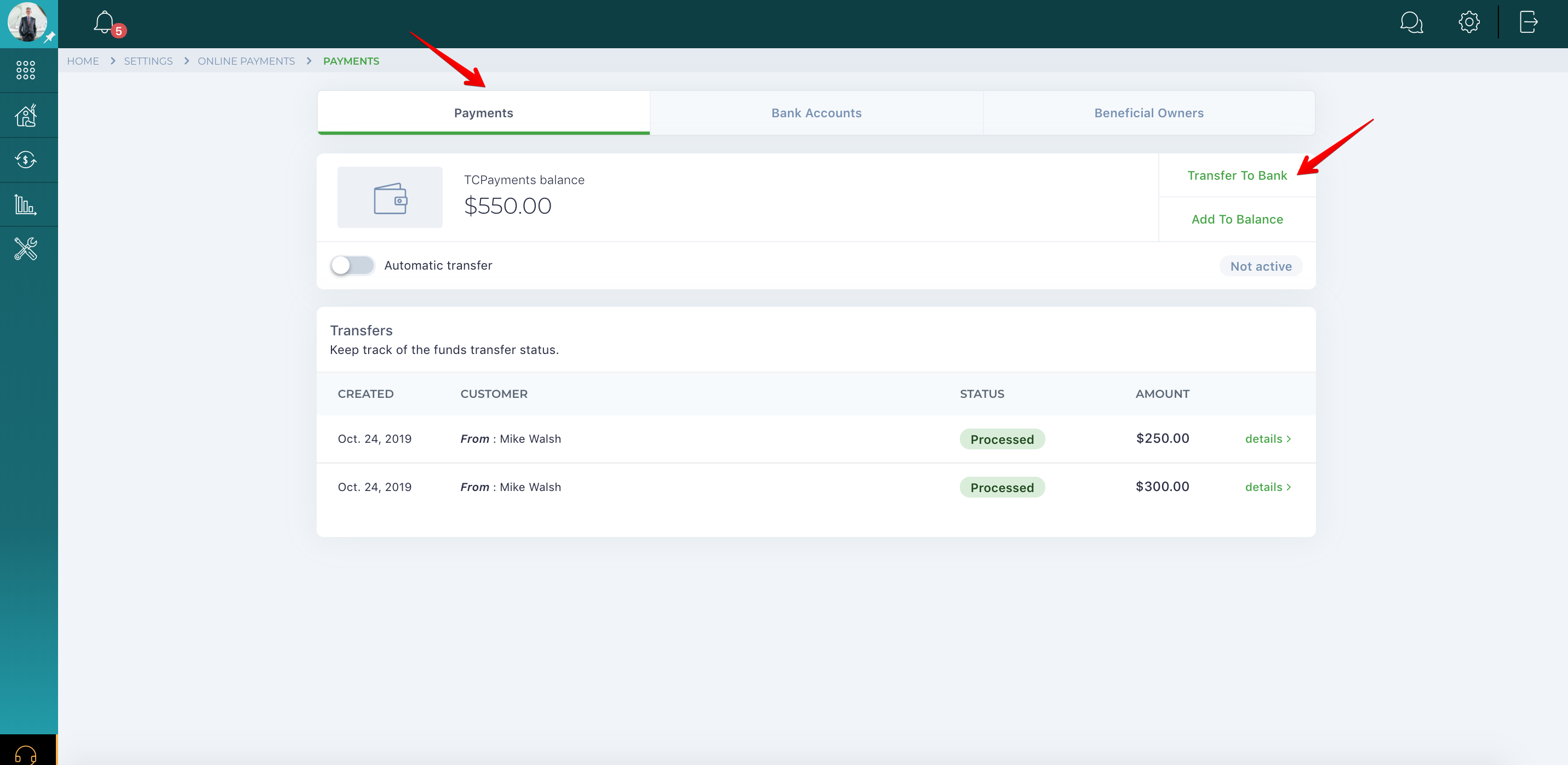 Type the amount you want to transfer, choose a bank account, and confirm your choice by clicking the "Send Funds" button.
That's it! You're moving money!
Please note!
Transfers from Dwolla to your bank might take up to 3-4 business days.
If you move your funds on a weekend or bank holiday, they will be sent to your bank account the following business day.
Last updated:
Mar. 29, 2022