How do I add a bank account?
1. In order to move money, you'll need to connect your bank accounts to your Dwolla Payments account. You can add up to 6 bank accounts to your Dwolla Payments settings.
To add a funding source to accept and send payments, click ''+ add account button'':
2. You will see a pop-up with the most popular bank unions. You can search for your bank or credit union or select from the list below. You can choose either Instant or Micro-deposits verification methods: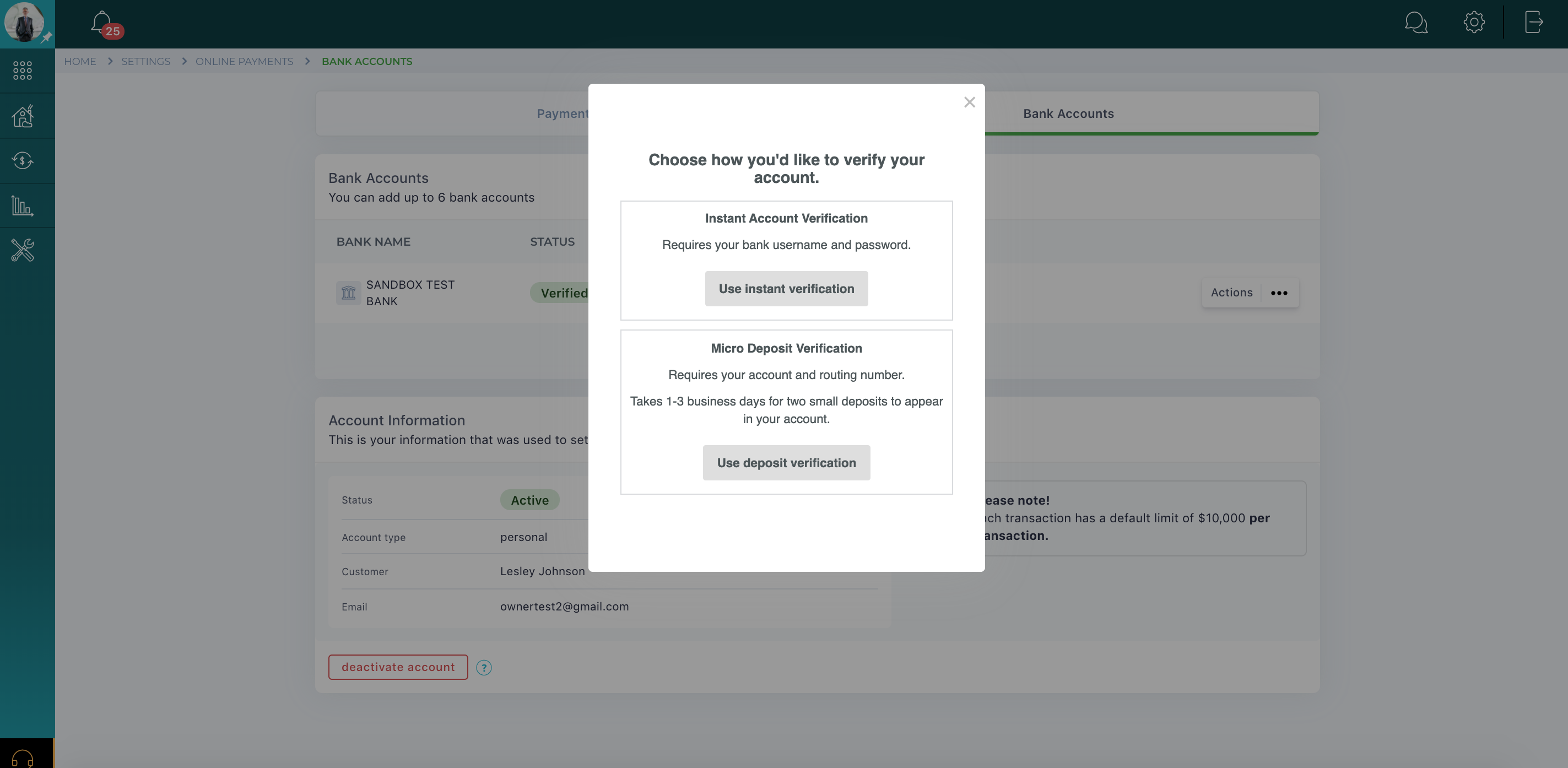 If you have multiple accounts with the same bank, you'll be asked to choose one. After that, your bank account will be successfully connected so you can easily transfer money in and out.

Instant Verification Method (recommended)

Instant Account Verification uses the same login credentials you use on your bank's website, and securely verifies that you own the account within seconds. The banking information you enter is not stored by Dwolla or our system.

Deposit Verification

This verification method uses your routing and account numbers, and takes up to 3 days. Dwolla will make two small deposits between $0.01 and $0.20 into the bank account you provided. Keep an eye out for these — they typically show up within 1-3 business days — and note the specific amounts.
Then, you will need to return to Bank Accounts tab and click "Verify" next to your bank. Enter the amounts of the two deposits you received from Dwolla in your bank account (e.g., $0.03 and $0.12).
After you enter the two amounts correctly, your bank account will be successfully connected with Dwolla so you can easily transfer money in and out.
Things to keep in mind:
The "account name" is for your reference only. Pick something that describes the account so you'll remember it later. For example "B of A -- checking" or "My Savings Account #4".​
Your account type must either be a checking or savings account. You cannot link "non-transactional" accounts like investment or money market accounts.​
Your routing number is the nine-digit code your bank uses to identify how funds are sent and received through your bank account. Do not enter a special routing number that your bank gave you just for wire transfers only - use the typical routing number found on your paper checks or on your bank's website.​
Dwolla Payments does not link with debit/credit cards.​​
Your banking information is not visible to other members of Dwolla and our system network.
This might be helpful:

Last updated:
Mar. 29, 2022